Facilities:
Air conditioning
Shower
TV
Hair dryer
Heating
Co-working area
Terrace
In-room safe
Restaurant/ cafe
Delivery of food and drinks in the room
Room cleaning
Fridge
Washing/ironing
Free Wi-Fi
Mini bar
About hotel
Wol.121 is not just a place to throw things away.
Read more...
Wol.121 is not just a place to throw things away.
Wol.121 is a temporary but real home.
Come with one suitcase and you will not have to buy anything. Each apartment has bed linen, comfortable pillows and blankets, a dryer, a full set of dishes and even a non-stick frying pan with delicious cheesecakes.
All apartments wol.121 thought out to the smallest detail We have provided everything from the location of sockets to lighting settings.
Закрыть
Hotel services
WHY WOL.121?
Read more...
WHY WOL.121?
Flexible settlement
Book apartments on convenient dates and check in when you are comfortable.
Rent without a realtor
Pay only for accommodation, without the services of a realtor and collateral for the last month.
Single payment
Gym and coworking are included in the rental price.
Hotel service
Entrust household tasks to a personal manager who is available 24/7.
Thoughtful design
The apartment has everything from sockets to lighting settings.
No extra noise
Work in silence and rest for lunch: the neighbors do not make repairs and do not drill the walls.
Закрыть
Booking rules
WOL.121 accepts special requests.
Room categories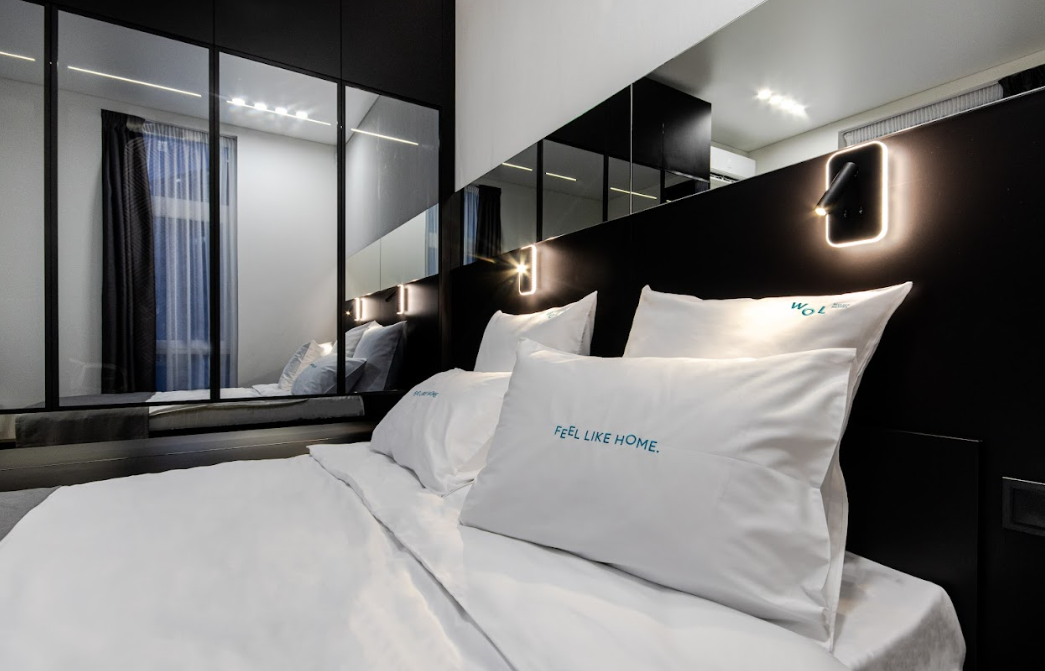 Spaces
Double bed
Work zone
Free Wi-Fi
Air conditioning
LCD-TV
Mini bar
Fridge
Electronic door locking system
Microwave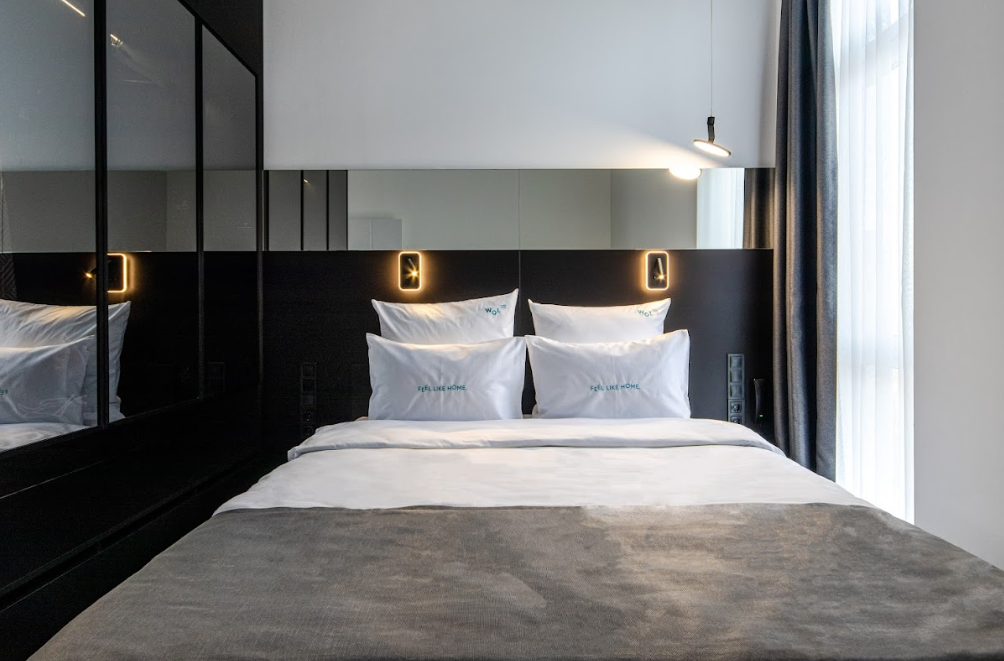 Open Spaces
Double bed
Work zone
Free Wi-Fi
Air conditioning
LCD-TV
Mini bar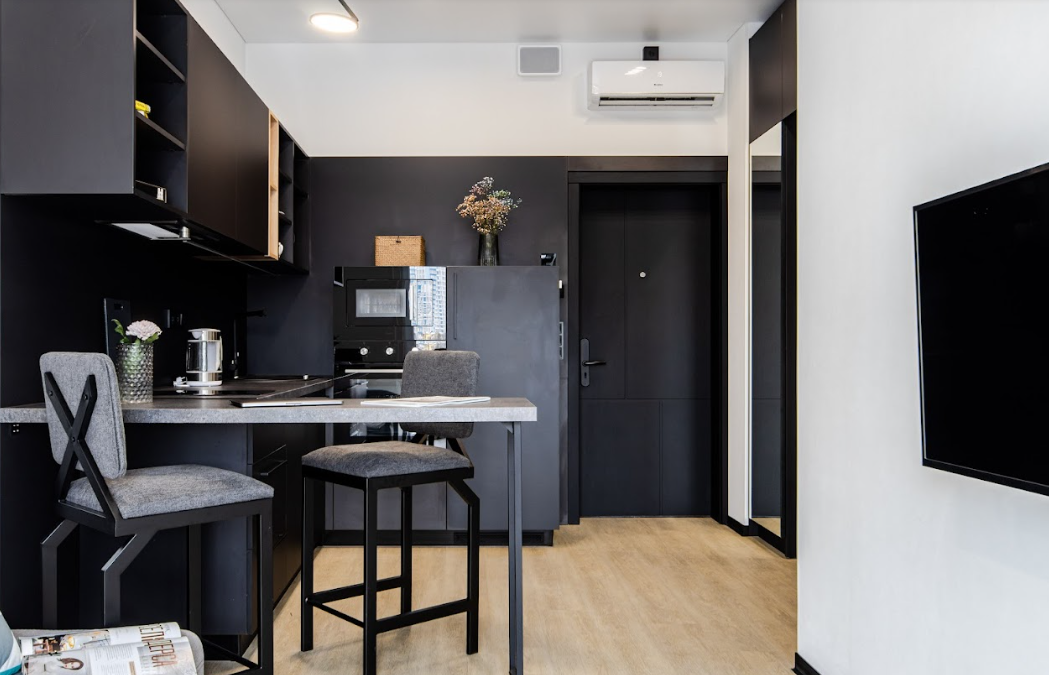 Double Spaces
Double bed
Work zone
Free Wi-Fi
Air conditioning
LCD-TV
Mini bar
Phone
Fridge
2 rooms
Similar accommodation options
Spaces
Facilities
Double bed
Work zone
Free Wi-Fi
Air conditioning
LCD-TV
Mini bar
Fridge
Electronic door locking system
Microwave
40 м²
Toiletries
Hair dryer
Mini perfumes
Bathrobes
A set of towels and slippers
Open Spaces
Facilities
Double bed
Work zone
Free Wi-Fi
Air conditioning
LCD-TV
Mini bar
27 м²
Toiletries
Hair dryer
Mini perfumes
Bathrobes
A set of towels and slippers
Double Spaces
Facilities
Double bed
Work zone
Free Wi-Fi
Air conditioning
LCD-TV
Mini bar
Phone
Fridge
2 rooms
60 м²
Toiletries
Hair dryer
Mini perfumes
Bathrobes
A set of towels and slippers
✖


---
✖


---
or sign in with social networks