Well, it's time to give you a tour. Or a series of guided tours around Odessa.
Also, we don't like those popular places among tourists, and therefore we hope that we can discover something new for you.
Odessa is quite interesting and multifaceted: here you have old architecture, modern shopping centers, charismatic road users, some individuals, that literally became the legends (we are talking about the very one that 'America covers the tracks') and other bright features of our city.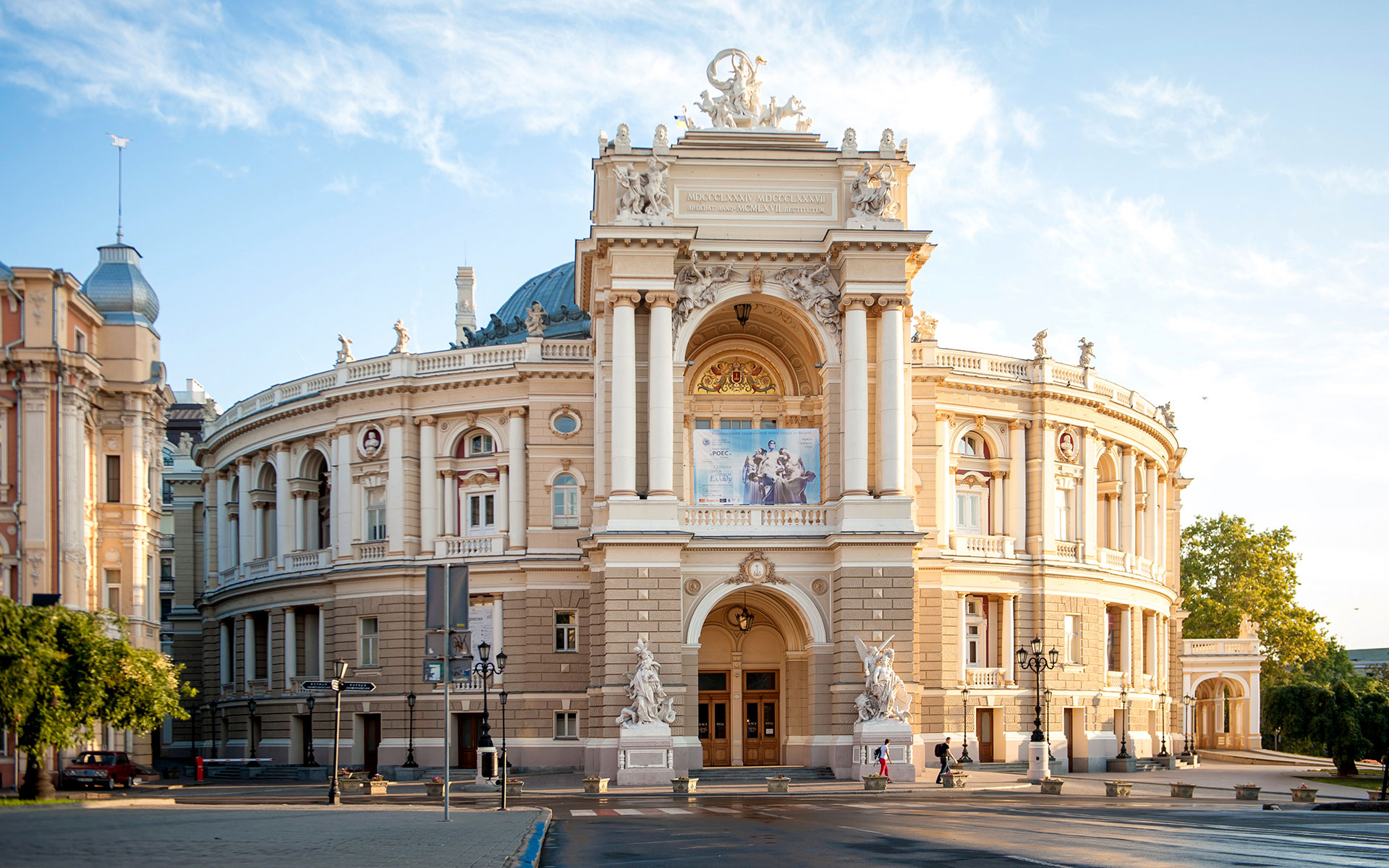 And so we have one more question: where should we take our relatives? What to show? Pryvoz Market? Sea Port? Or maybe some cathedrals or those famous Odessa courtyards?
Better not! Let's leave those clichés behind, cause, you know they are relatives and you have to live with them so far. We won't go to Pryvoz Market. Because we have already been there for a thousand times. But what about some walk along Primorsky boulevard, because this is the thing! As soon as you'll get to Vorontsovsky palace, turn around and descend. Here we are in Grechesky park. Walk ahead, look at the fountain, called 'The Beginning Of A Beginning', which was created by Odessa sculptor Michael Reva. Then you'll see Potemkin Stairs, the amount of steps is still 192. And ahead is Stambulsky park, which was presented as a gift for 20th anniversary of Odessa and Istanbul being sister cities.
Must-have is the walking by city council, refreshing why the statue of Pushkin was set back to the building. When remember — smile, cause it's funny, and go up to the Opera theater. Well, yes, there would be a lot of tourists, but the theater actually is one of the most beautiful. Let's continue: walking up Lanzheronovskaya street will lead you to the City garden, down the street — Odessa Avenue of Stars, where you can fin Sasha Chorny, David Oistrakh, Vera Kholodnaya...
In the City garden you'll meet very nice elderly inhabitants of Odessa, dancing in the evenings with live music. And, of course, Deribasovskaya street! But let's take it slowly, we won't go in Passage. We will stand and look at the oldest building in Odessa. Here in 1798 used to live Felix Deribas, younger brother of Osip Mikhailovich Deribas.
And the dinner… we think you can handle it yourself, because someone wants to Gambrinus, someone — will drink wine in 2Karls. Maybe you want to eat in Franzol or KlaraBara. What about us — we will go to Mayakovskogo street in Fish&Kish, to enjoy rapas in cream and then to prepare some more materials for the tour. Summer is coming, like our relatives.