Facilities:
Air conditioning
Shower
TV
Hair dryer
Heating
Co-working area
Room cleaning
Washing/ironing
About hotel
Ribas rooms Lutsk - a hotel where you will find yourself between two eras. The ancient castles of the city will seem like a miracle compared to modern solutions in the interior of the hotel and will inspire you to create new works of art in your own life.
We have built a place where it is pleasant not only to relax, but also to hold business meetings in a coworking room or restaurant. Sophisticated minimalist style reduces to "no" disorder in the minds, any fuss, and reminds - you deserve the best. With such a mood, it is time to conquer the world.
Booking rules
Ribas Rooms Lutsk accepts special requests.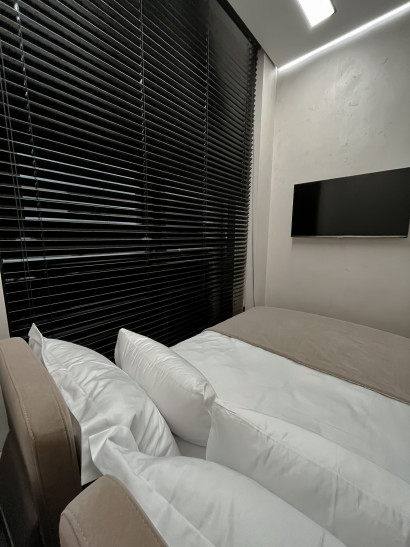 Standart single
Air conditioning
Mini bar
Bathroom
Fridge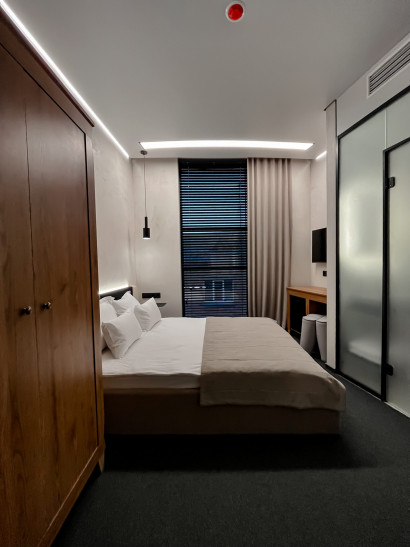 Standart
Double bed
Free Wi-Fi
Air conditioning
Mini bar
Safe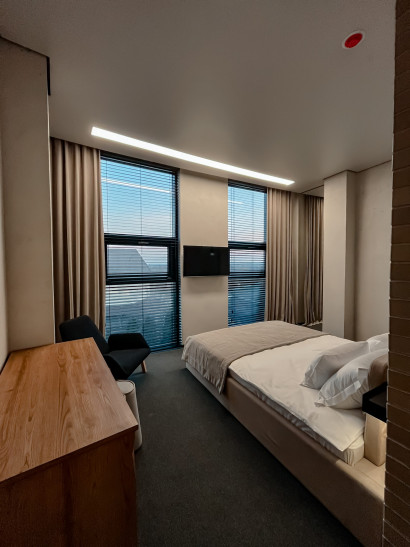 Standard improved
Double bed
Free Wi-Fi
Air conditioning
LCD-TV
Mini bar
Safe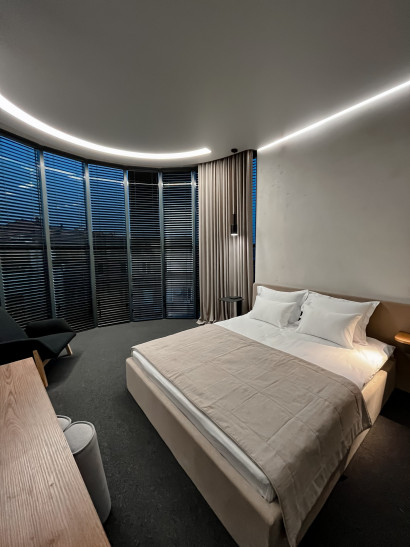 Junior suite
Work zone
Free Wi-Fi
Air conditioning
LCD-TV
Mini bar
King-size bed
Similar accommodation options

Standart single
Facilities
Air conditioning
Mini bar
Bathroom
Fridge
12 м²
Toiletries

Standart
Facilities
Double bed
Free Wi-Fi
Air conditioning
Mini bar
Safe
14 м²
Toiletries

Standard improved
Facilities
Double bed
Free Wi-Fi
Air conditioning
LCD-TV
Mini bar
Safe
20 м²
Toiletries

Junior suite
Facilities
Work zone
Free Wi-Fi
Air conditioning
LCD-TV
Mini bar
King-size bed
23 м²
Toiletries
✖


---
✖


---
or sign in with social networks