Facilities:
Air conditioning
Shower
TV
Hair dryer
In-room safe
Washing/ironing
About hotel
Ribas Rooms Odesa is a modern hotel in 5 minutes from Arcadia. This is a cool choice for a business trip or for a weekend tour.
The advantages of the hotel:
2 conference rooms for business visit
The hotel has two conference rooms for 70 and 25 people — Sapphire and Diamond. Here you can hold any event: training, lecture, seminar, presentation. The halls have everything that you may need: a flipchart, Wi-Fi, a projection screen, a projector, a microphone, high-quality air-conditioning and lighting.
17 comfortable and stylish rooms
5 categories of rooms. Read more about the rooms below.
One of the best road junctions
From us you can easily get to the right place. And so that you do not waste time searching for the route, the hotel administrator will tell you how to get to any part of the city and will gladly order you a taxi — just ask.
Transfer, rent and organization of excursions
At the Hotel you will not only be booked a taxi, but they will also help you find a great car with a driver. Meeting from the airport or train station is also not a problem. And since the trip to the sea is included in the compulsory program of the trip to Odessa, we will offer to rent a yacht or arrange a tour of the main attractions.
Hotel services
Additional services
In addition to the above, the following services are available for hotel guests:
Washing/ ironing/ dry cleaning;
Alarm clock — the administrator will wake you up at a specified time and will wish you good morning;
Breakfast delivery in the room.
Booking rules
Ribas Rooms Odesa accepts special requests.
Early check in and late check out
Early check in service before 6:00 cost 100% of the room rate per day; from 6:00 to 12:00 — 50% of the room price;
Late check-out service from 14:00 to 18:00 cost 50% of the room rate per day; after 18:00 cost 100% of the room rate per day.
---
Prepayment and cancellation
Prepayment is the cost of living per day;
When you cancel a reservation in more than 3 days, the entire amount of the prepayment is refunded; if you cancel the booking less than 3 days, a penalty of 1 day will be charged;
The cost of the room does not include tourist tax.
---
Accommodation of children in the hotel
Children up to 6 years old without extra bed and breakfast are settled in the hotel for free;
Children over 6 years old and adult guests are settled for a fee — 300 UAH per day;
The cost of an additional comprehensive breakfast is 180 UAH per person.
---
Accommodation with animals
Small animals are allowed — up to 4 kg. Pledge for damage is 500 UAH.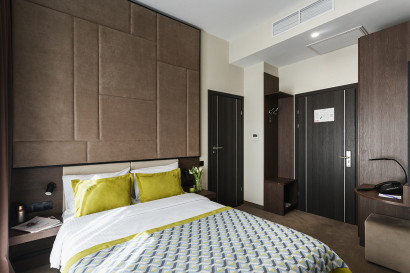 Standard
Double bed
Free Wi-Fi
Air conditioning
LCD-TV
Mini bar
Safe
Desk with accessories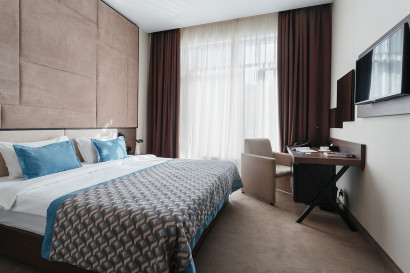 «Standard» improved
Double bed
Work zone
Free Wi-Fi
Air conditioning
LCD-TV
Mini bar
Safe
Junior Suite
Double bed
Work zone
Free Wi-Fi
Air conditioning
LCD-TV
Mini bar
Safe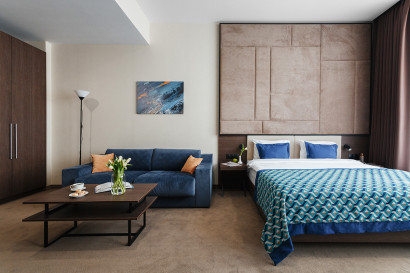 Suite
Double bed
Work zone
Free Wi-Fi
Air conditioning
LCD-TV
Mini bar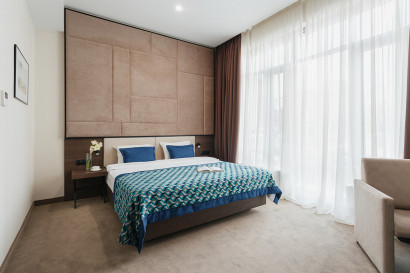 Suite 2-bedroom
Double bed
Work zone
Free Wi-Fi
Air conditioning
LCD-TV
Mini bar
Similar accommodation options

Standard
Facilities
Double bed
Free Wi-Fi
Air conditioning
LCD-TV
Mini bar
Safe
Desk with accessories
19 м²
Toiletries
Hair dryer
Mini perfumes
Bathrobes
A set of towels and slippers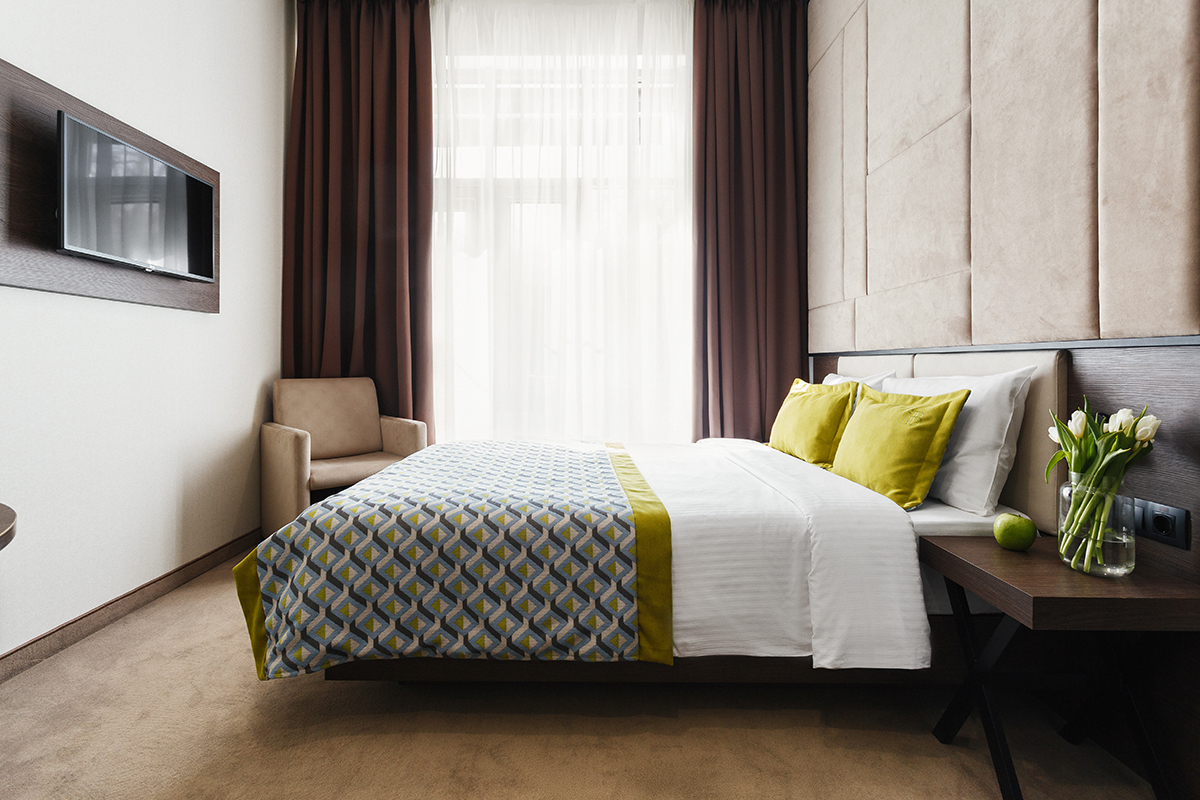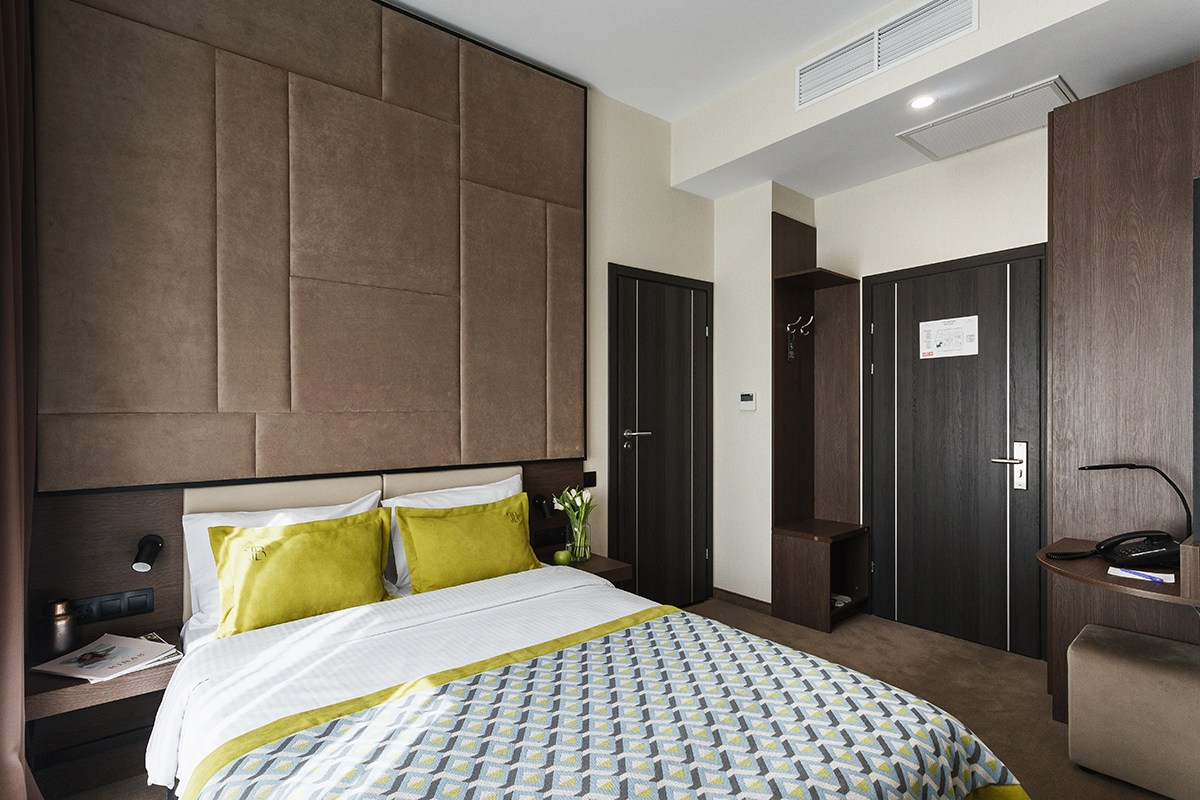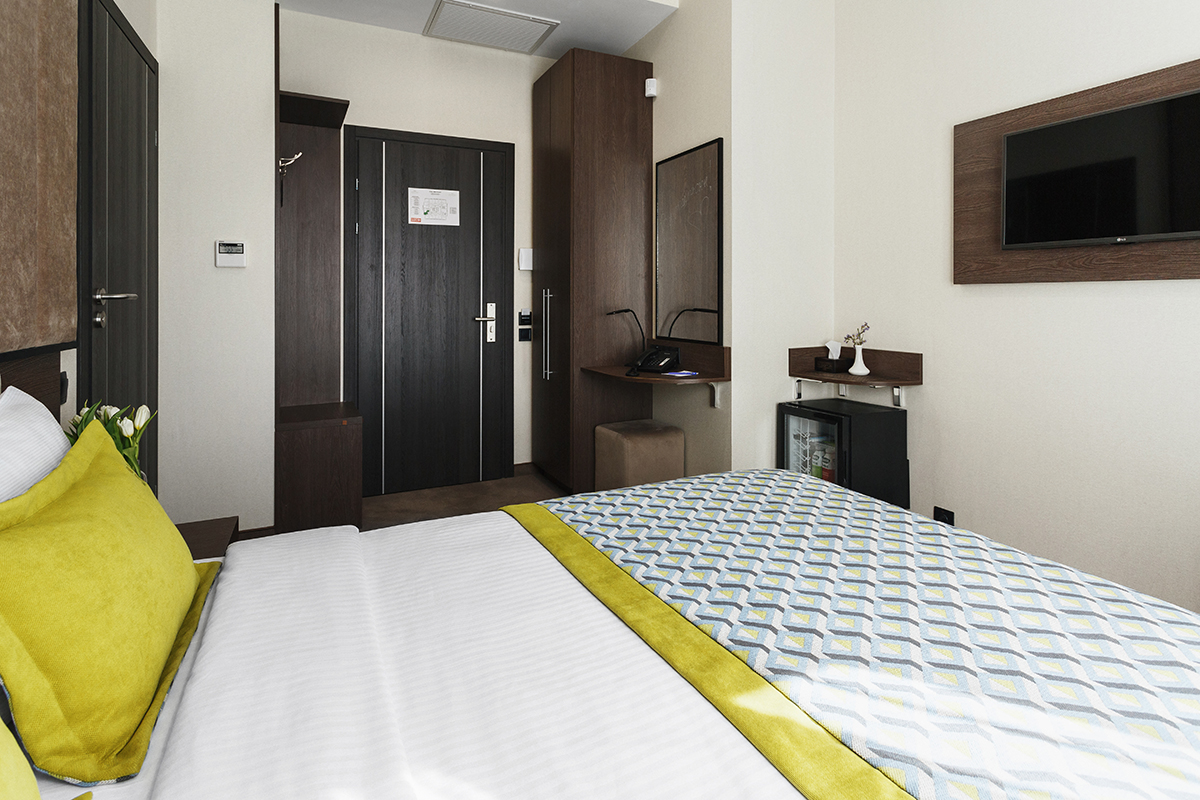 «Standard» improved
Facilities
Double bed
Work zone
Free Wi-Fi
Air conditioning
LCD-TV
Mini bar
Safe
20 м²
Toiletries
Hair dryer
Mini perfumes
Bathrobes
A set of towels and slippers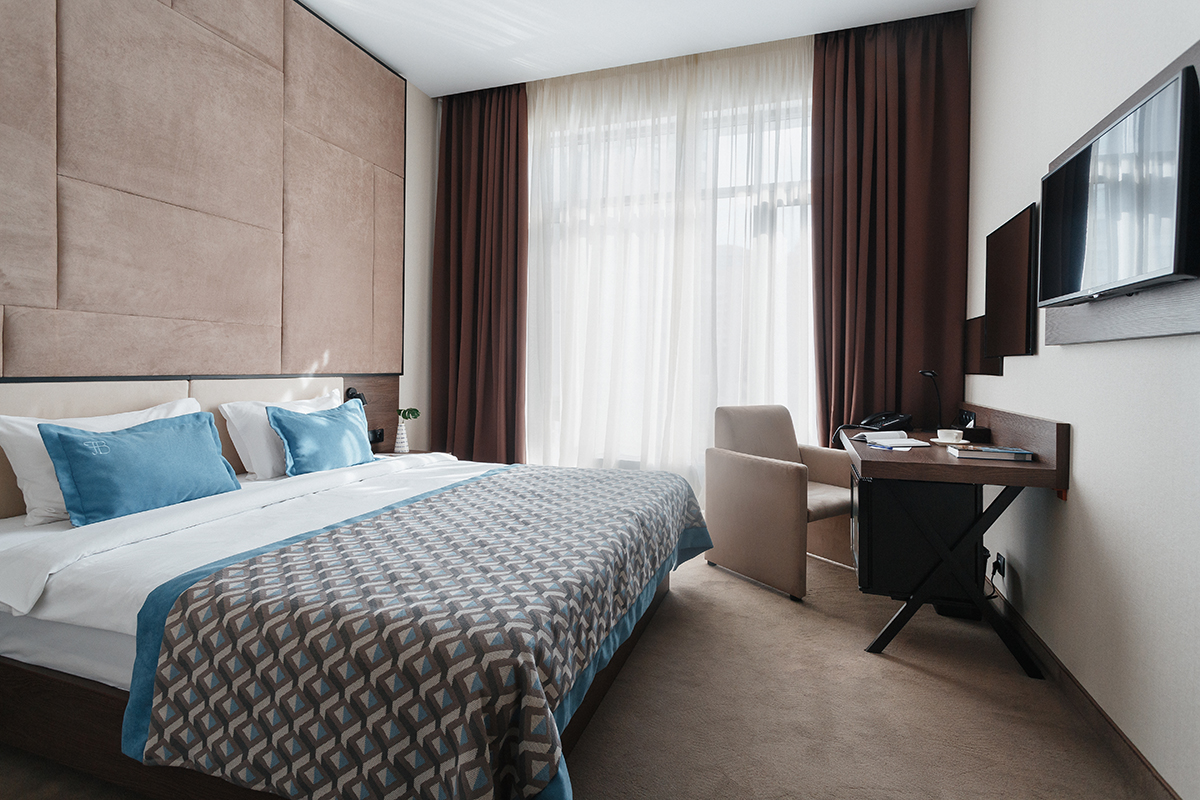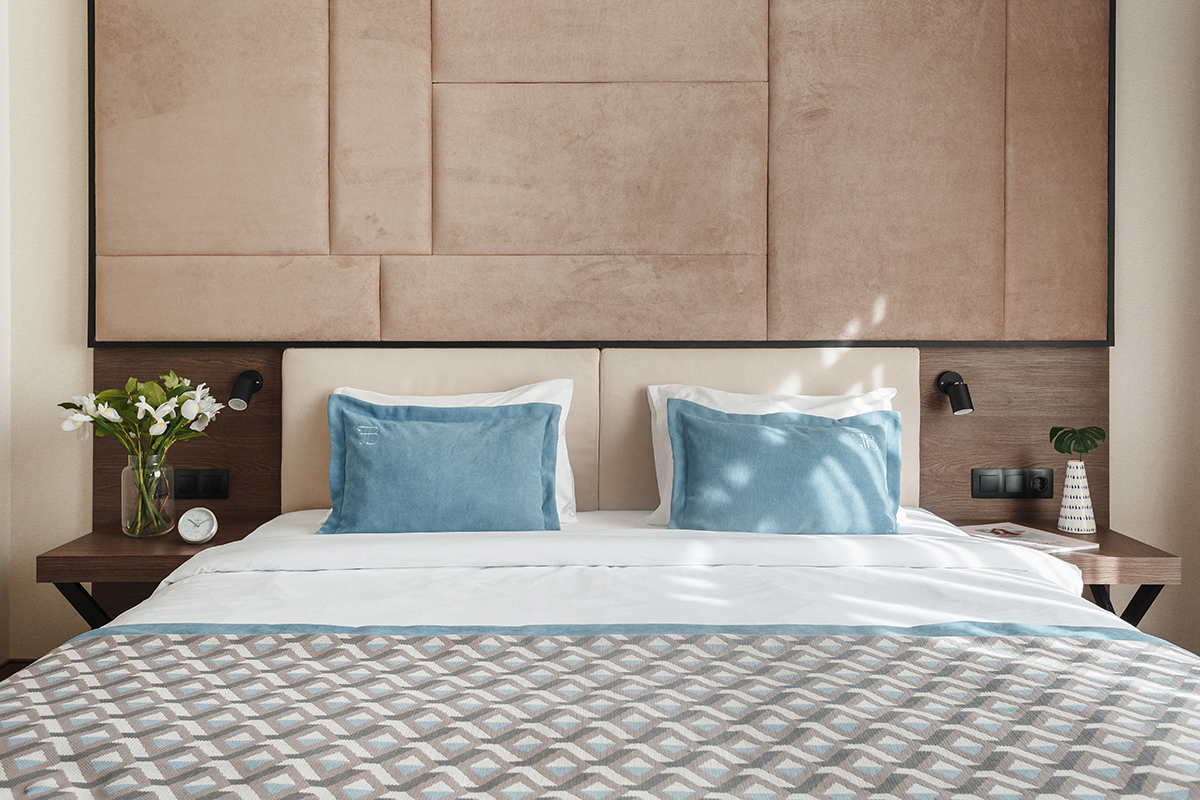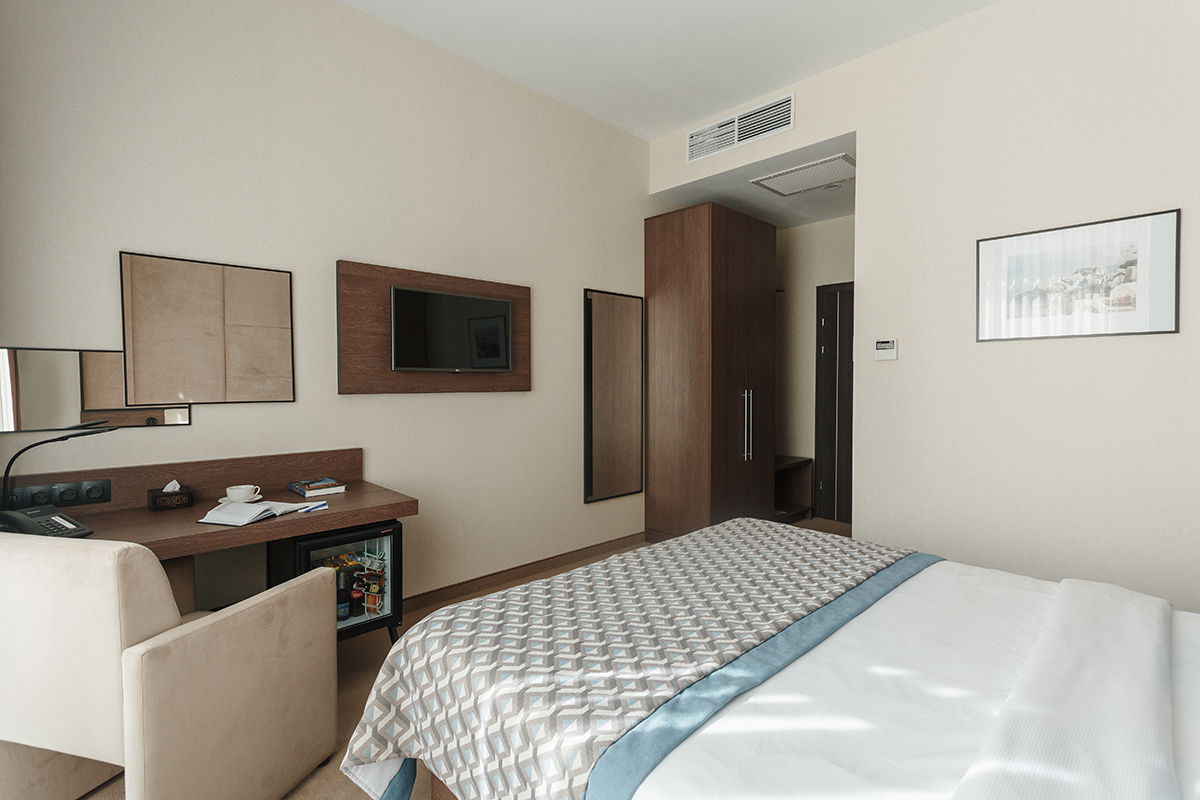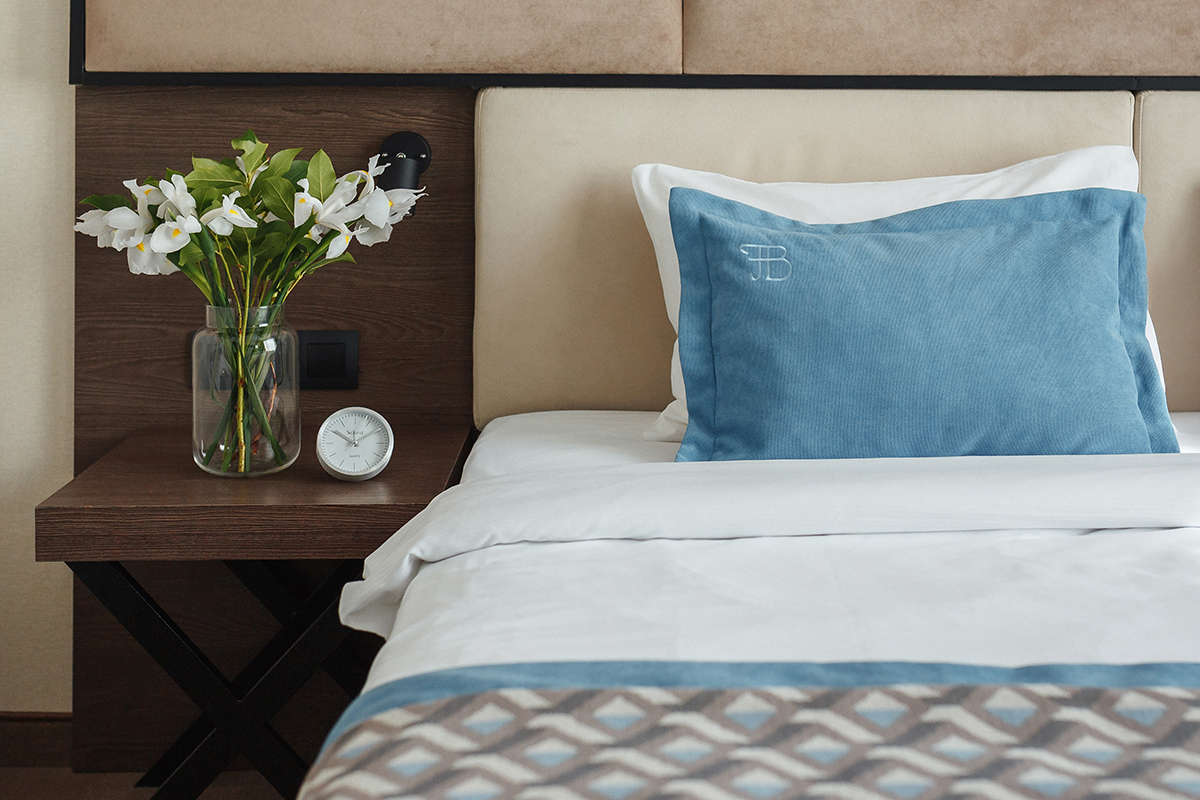 Junior Suite
Facilities
Double bed
Work zone
Free Wi-Fi
Air conditioning
LCD-TV
Mini bar
Safe
22 м²
Toiletries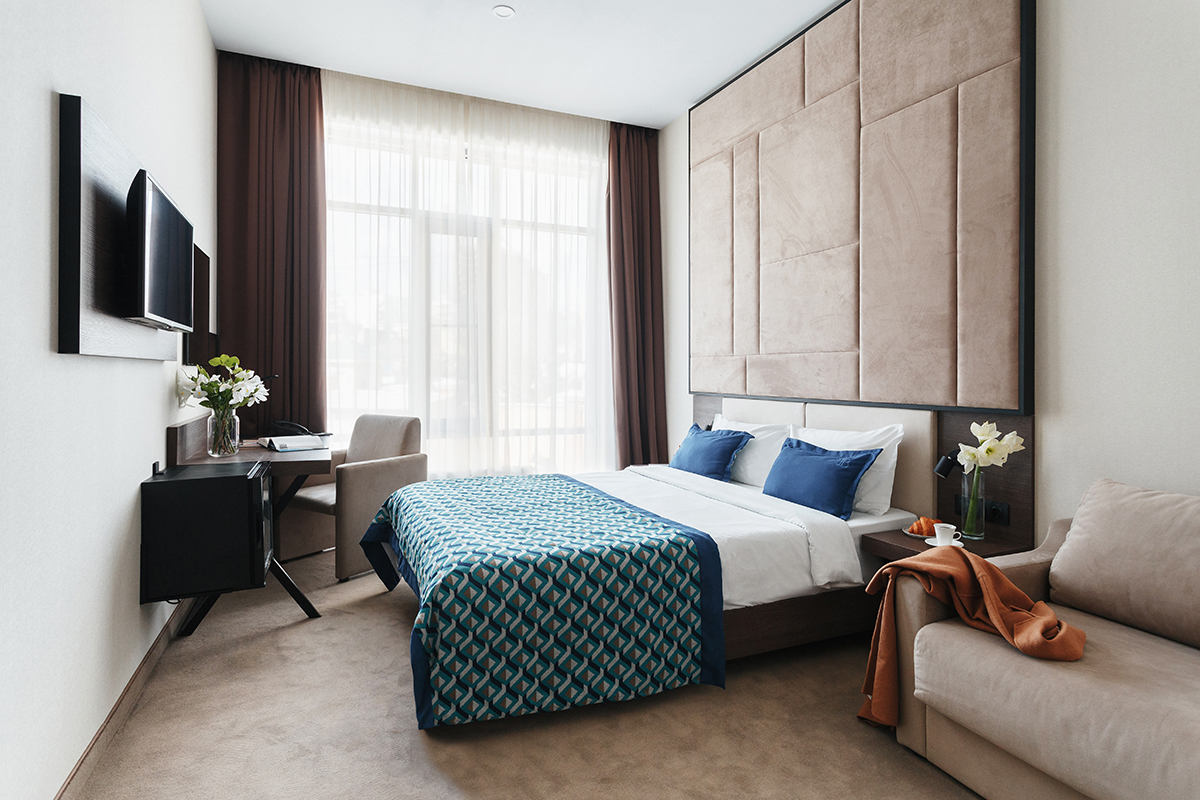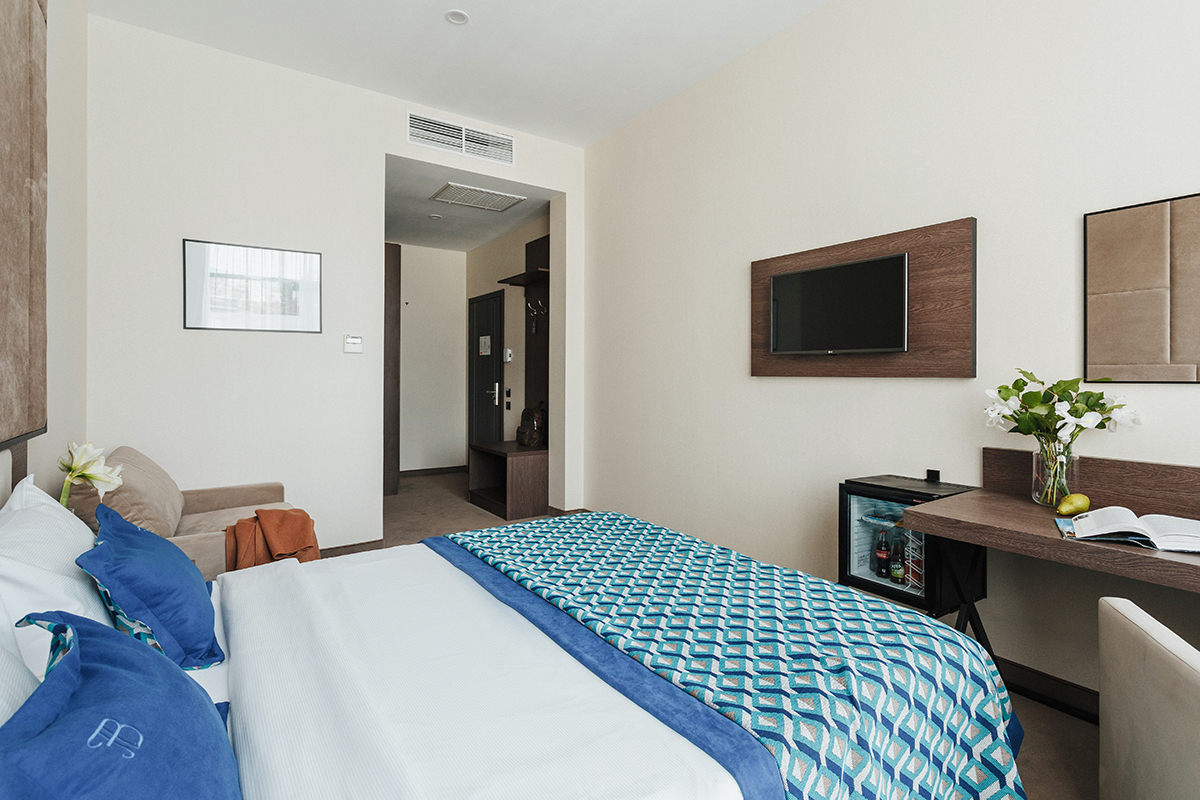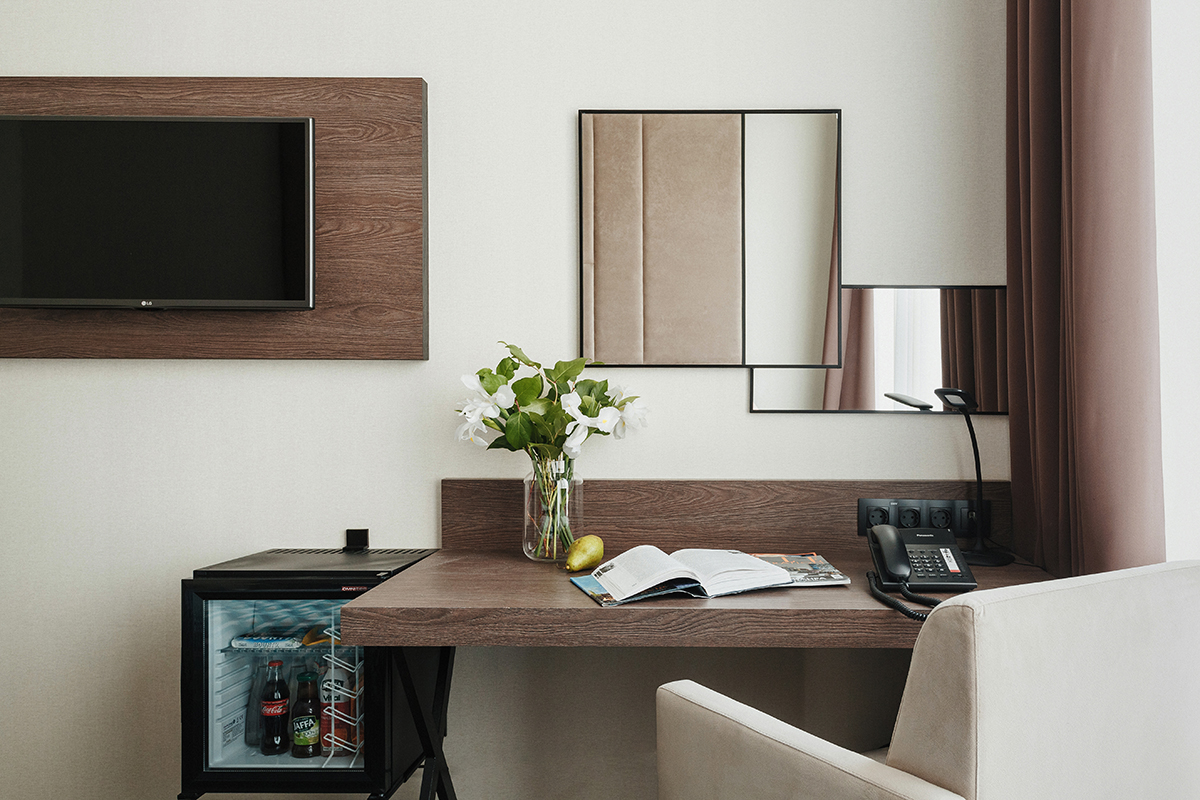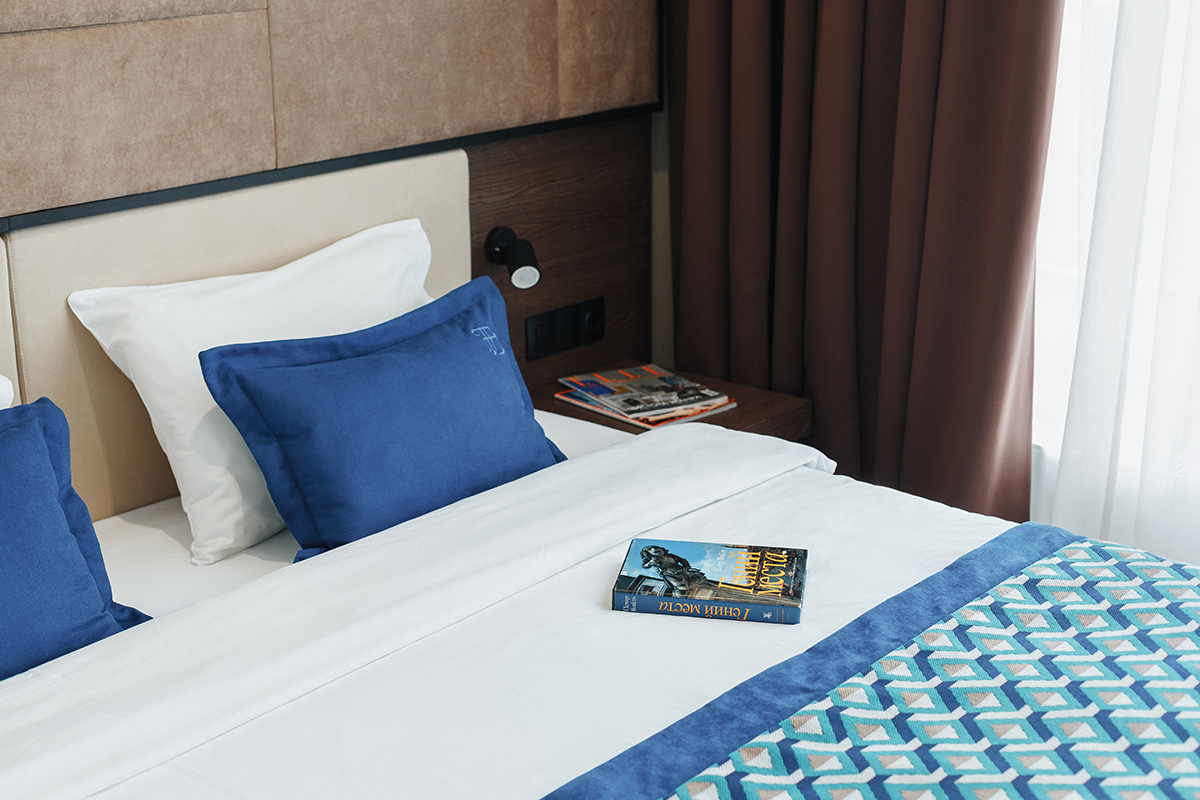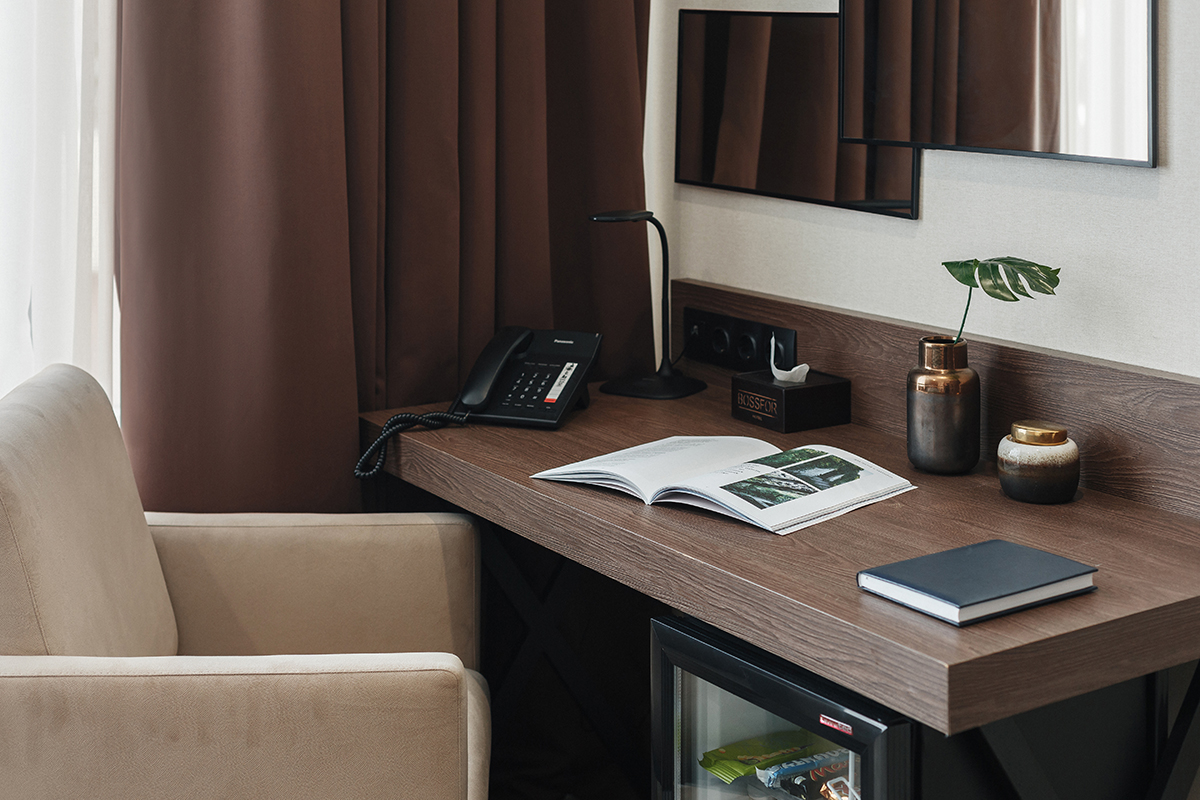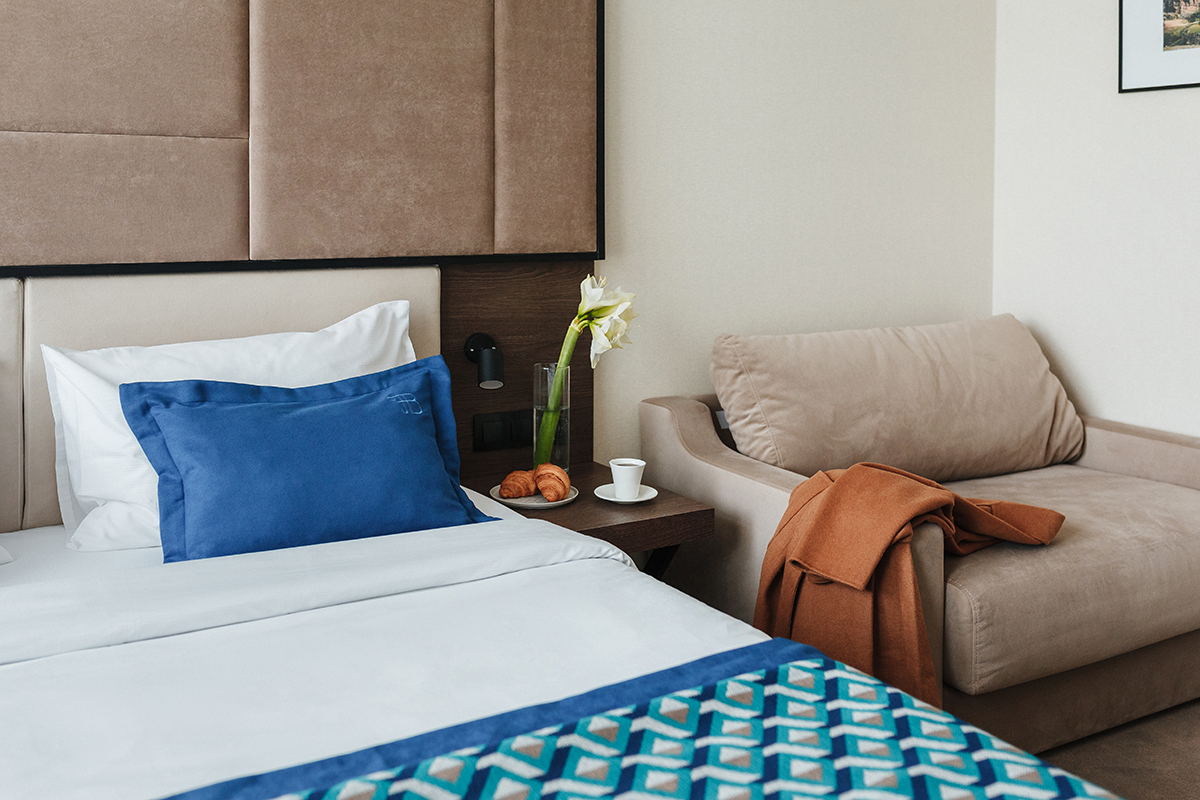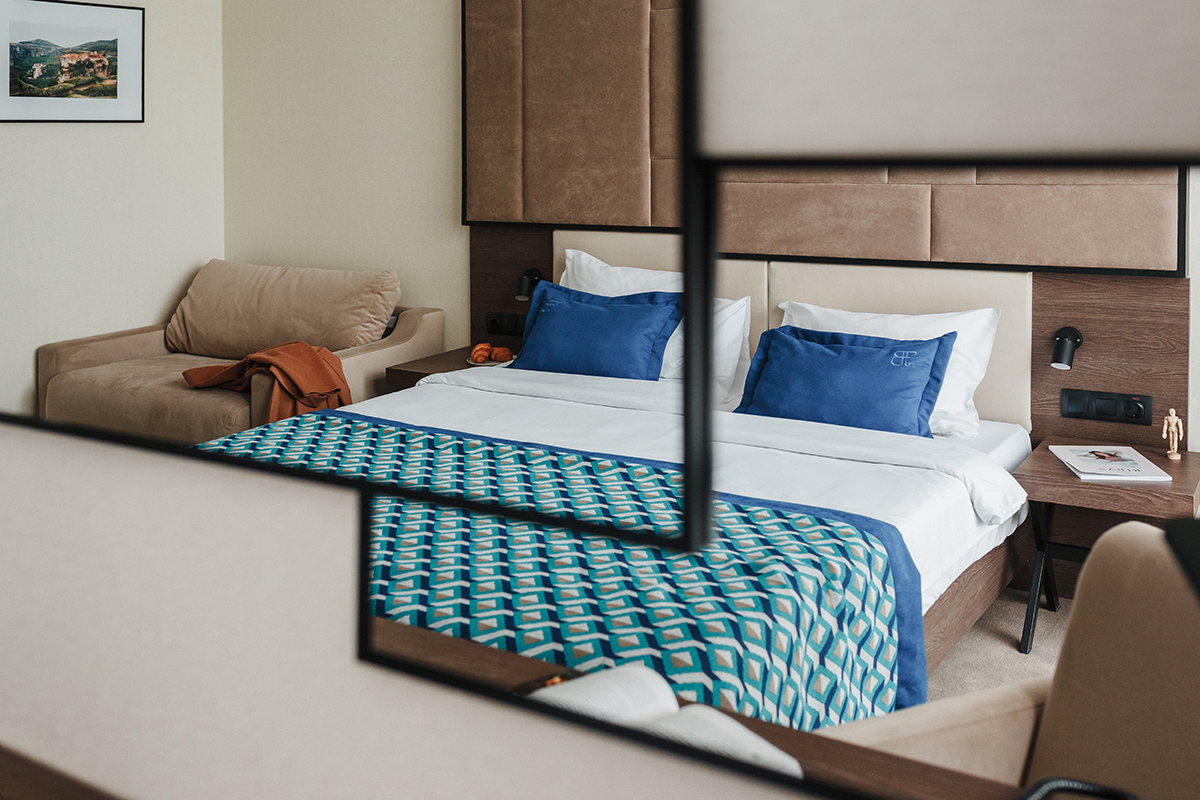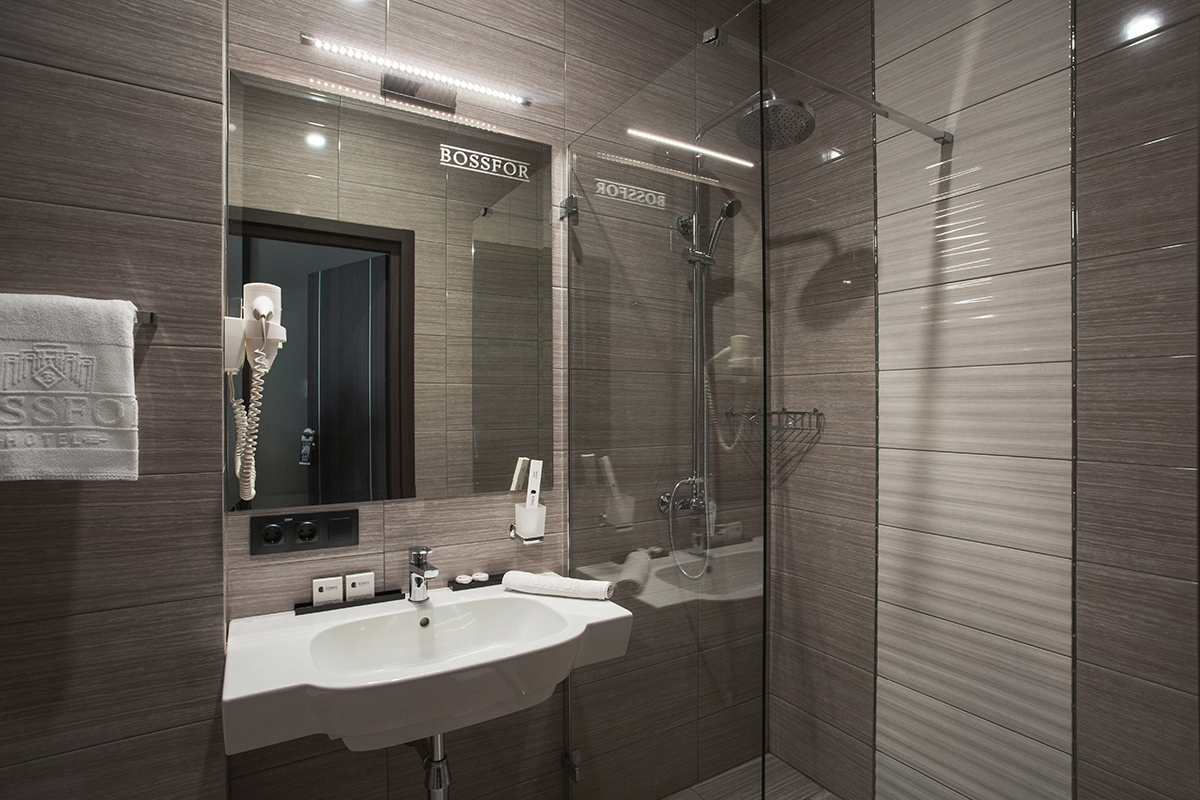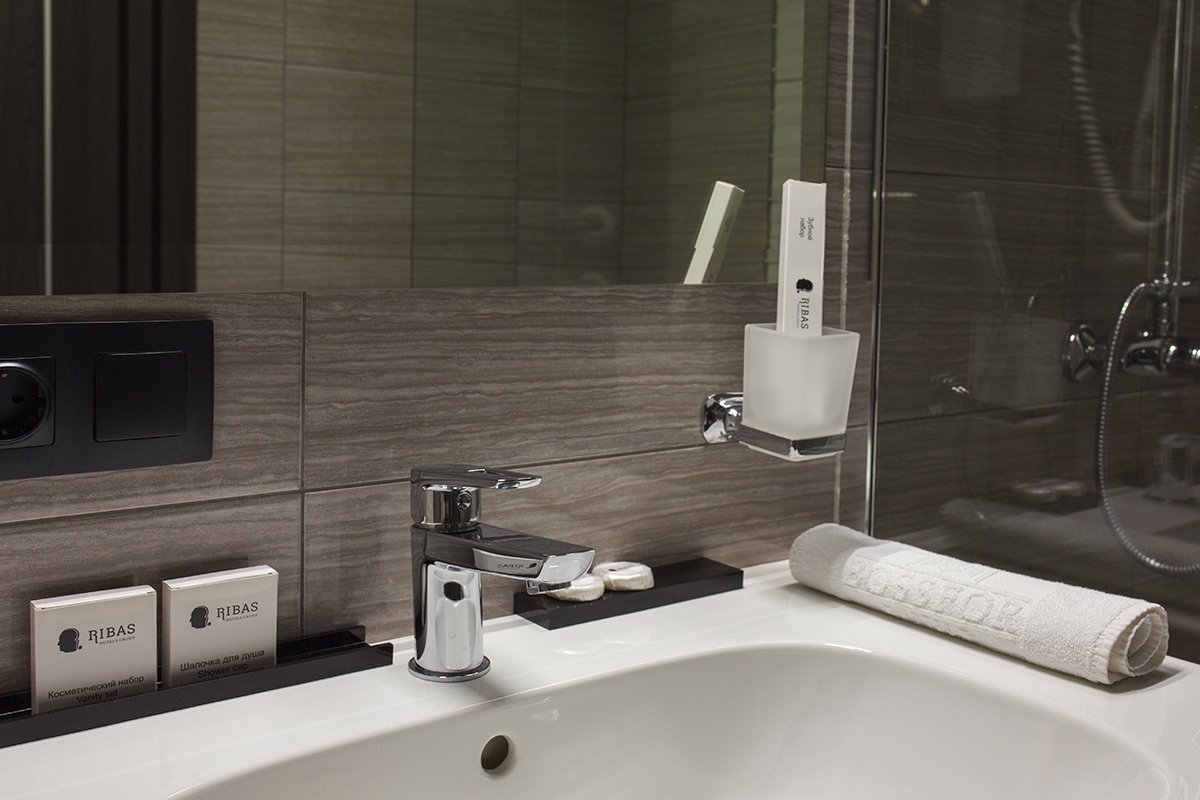 Suite
Facilities
Double bed
Work zone
Free Wi-Fi
Air conditioning
LCD-TV
Mini bar
35 м²
Toiletries
Hair dryer
Mini perfumes
Bathrobes
A set of towels and slippers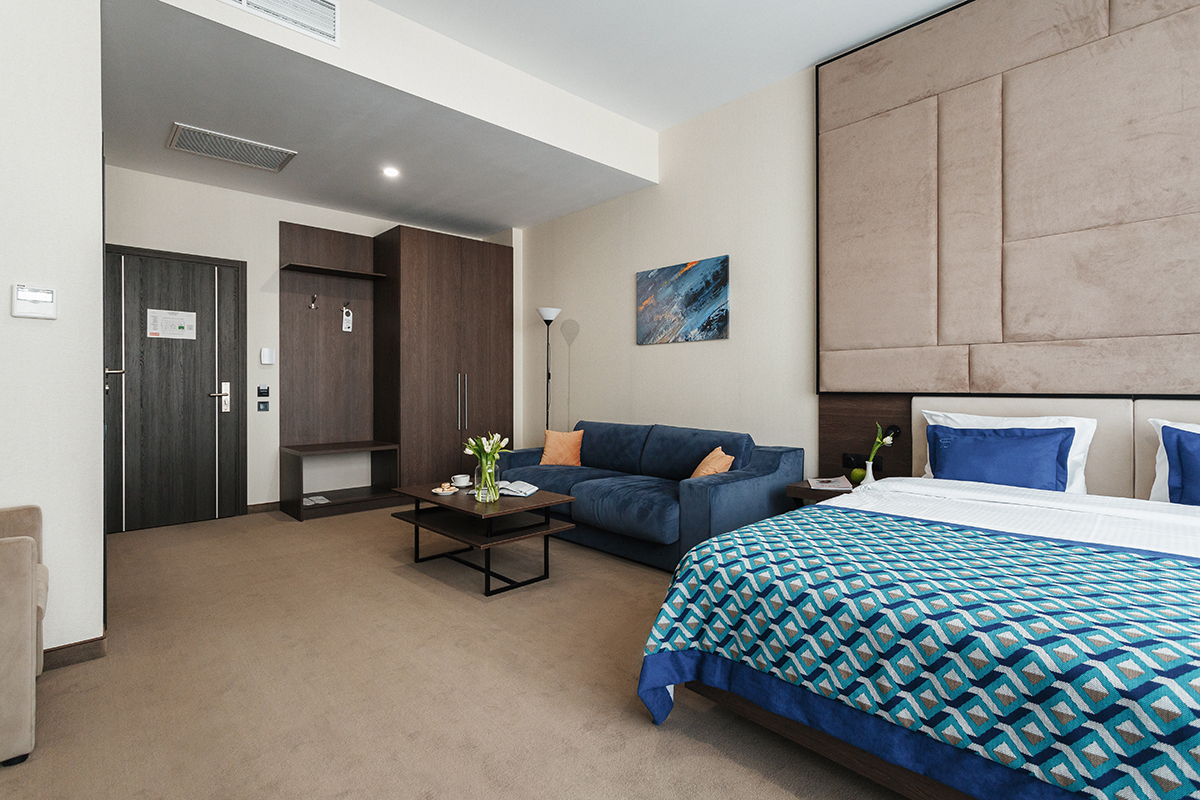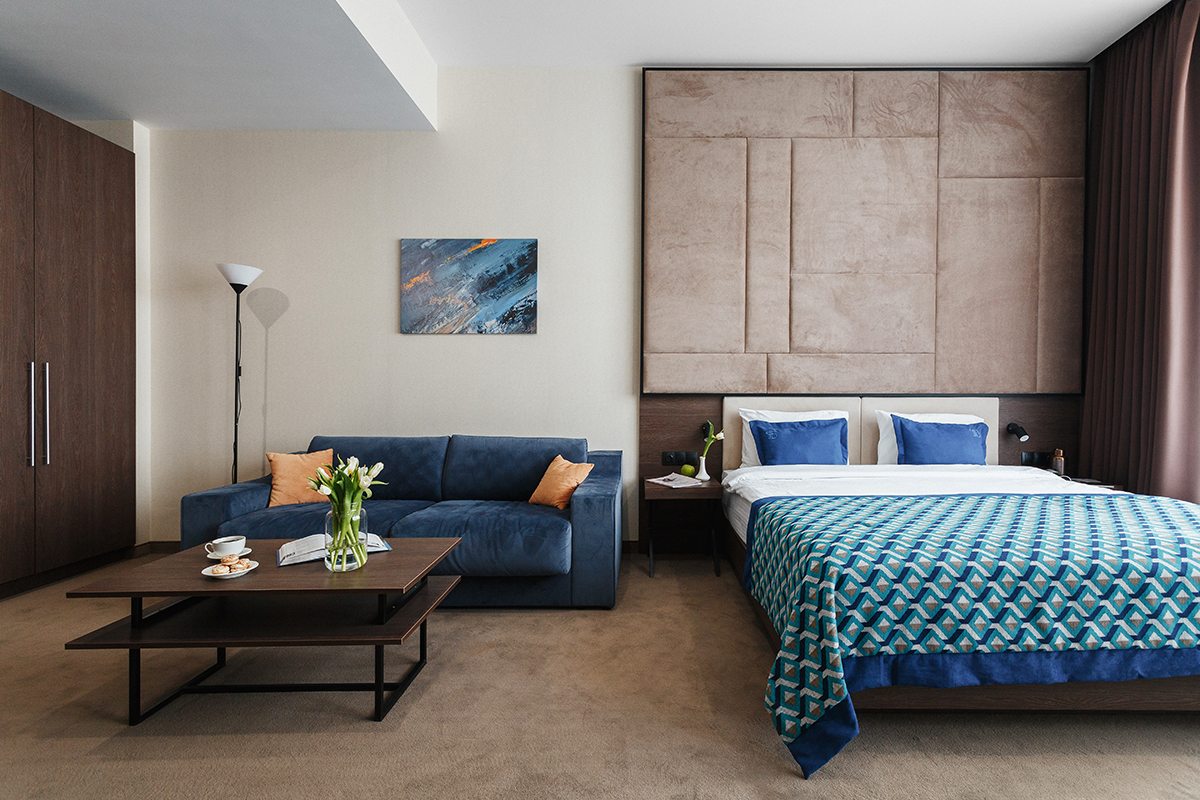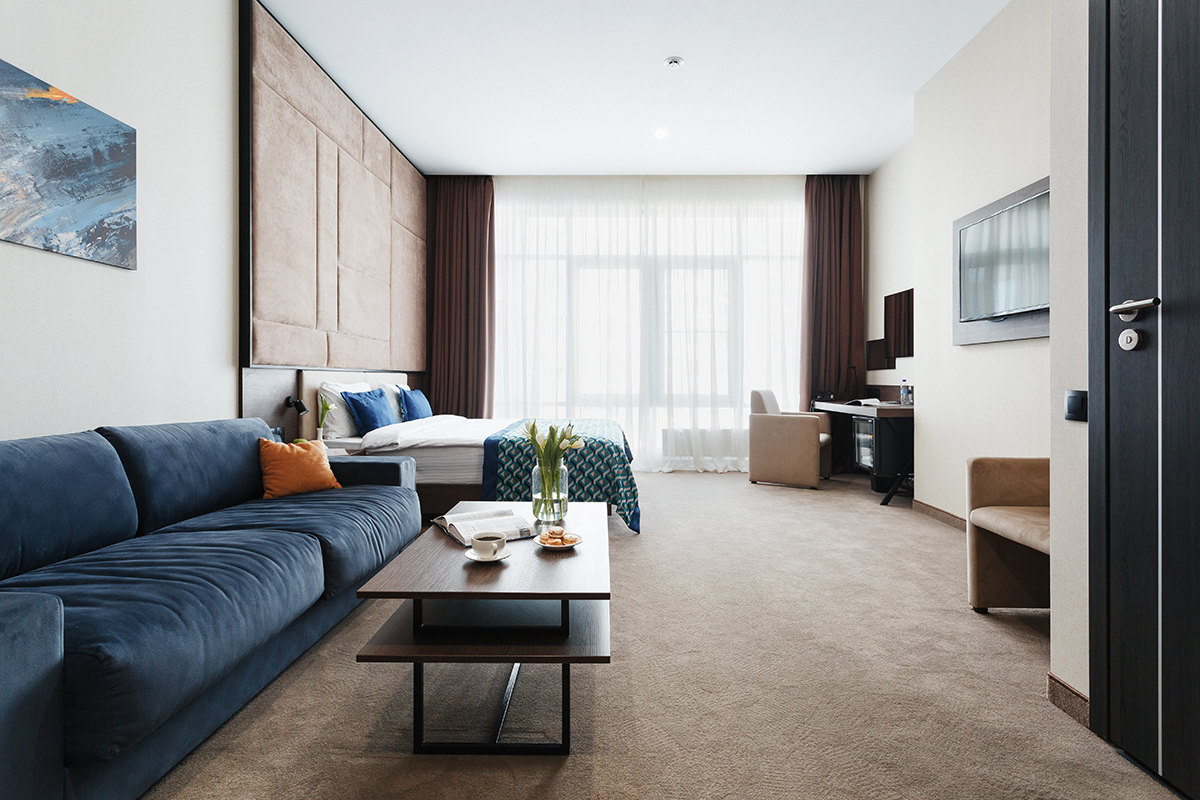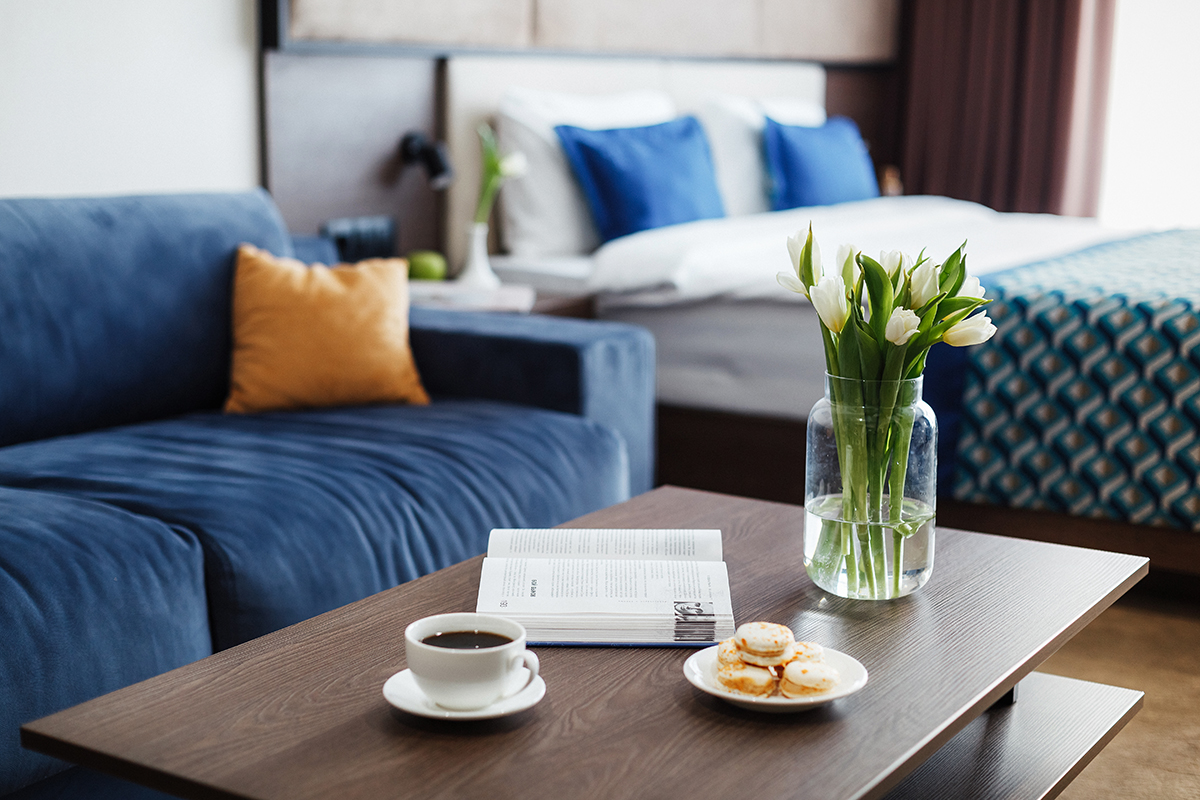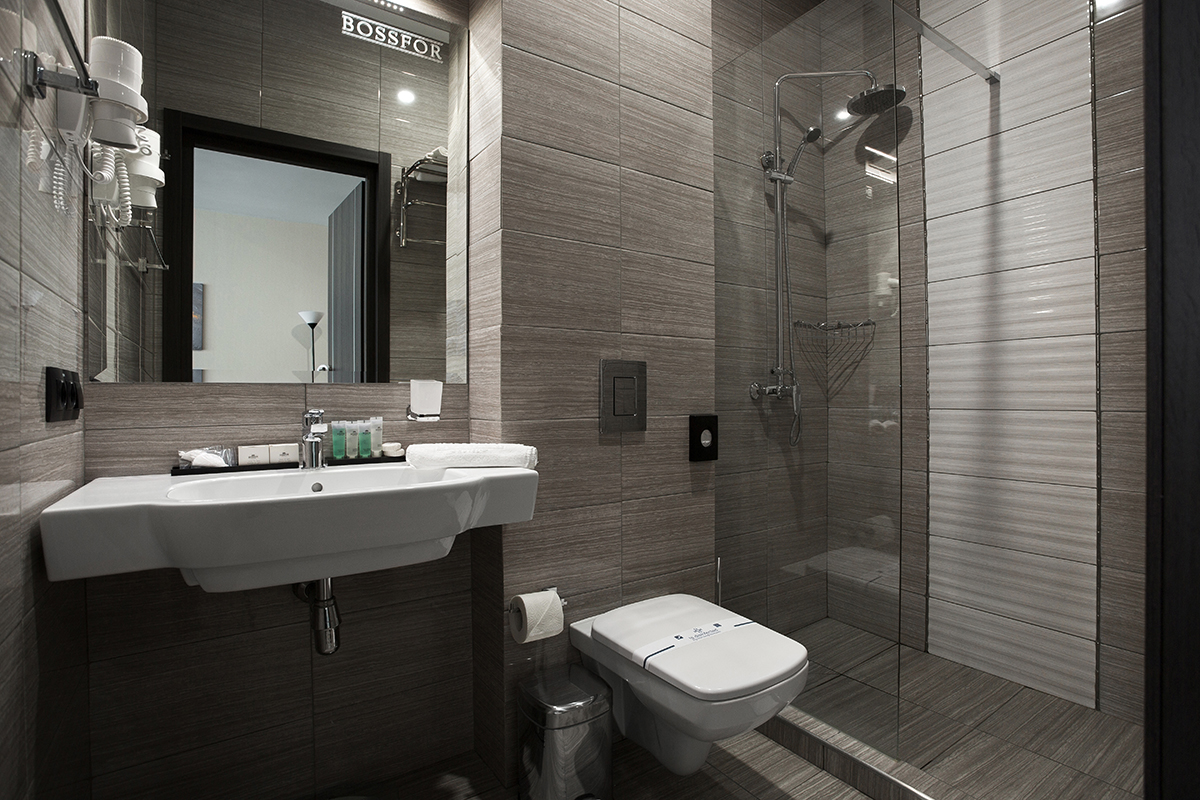 Suite 2-bedroom
Facilities
Double bed
Work zone
Free Wi-Fi
Air conditioning
LCD-TV
Mini bar
35 м²
Toiletries
Hair dryer
Mini perfumes
Bathrobes
A set of towels and slippers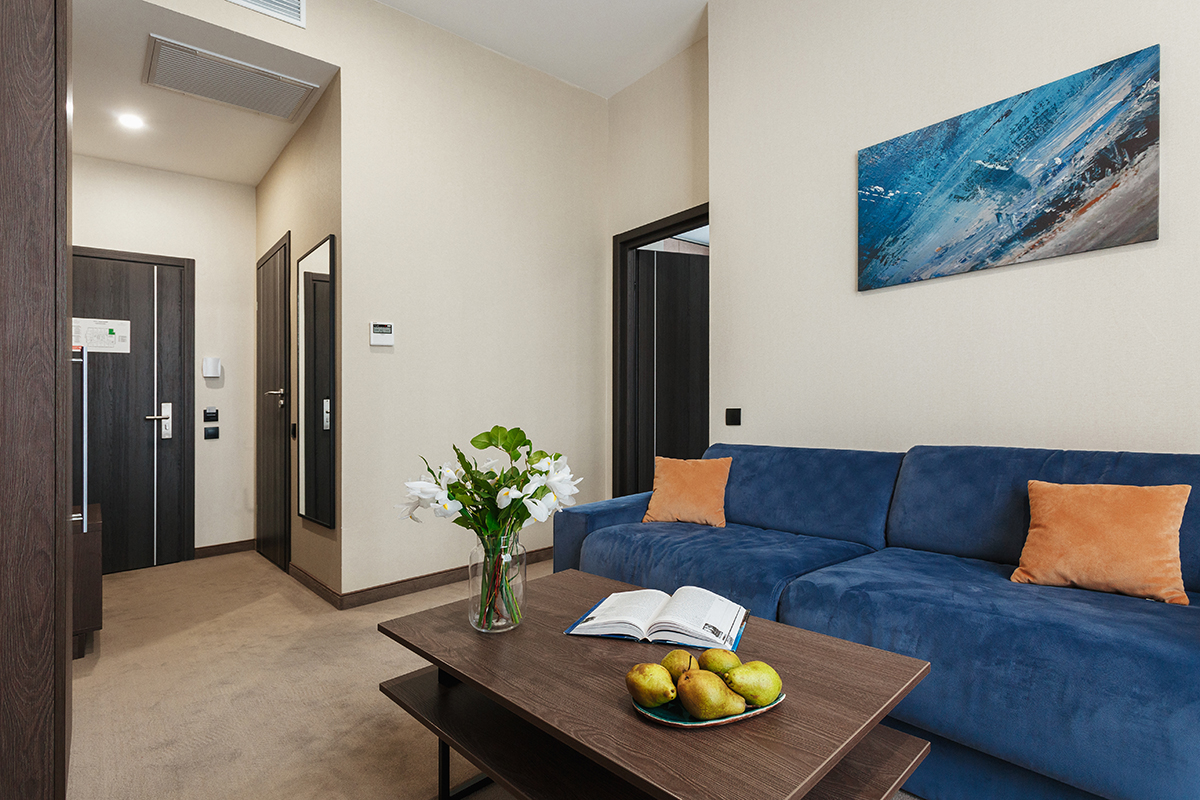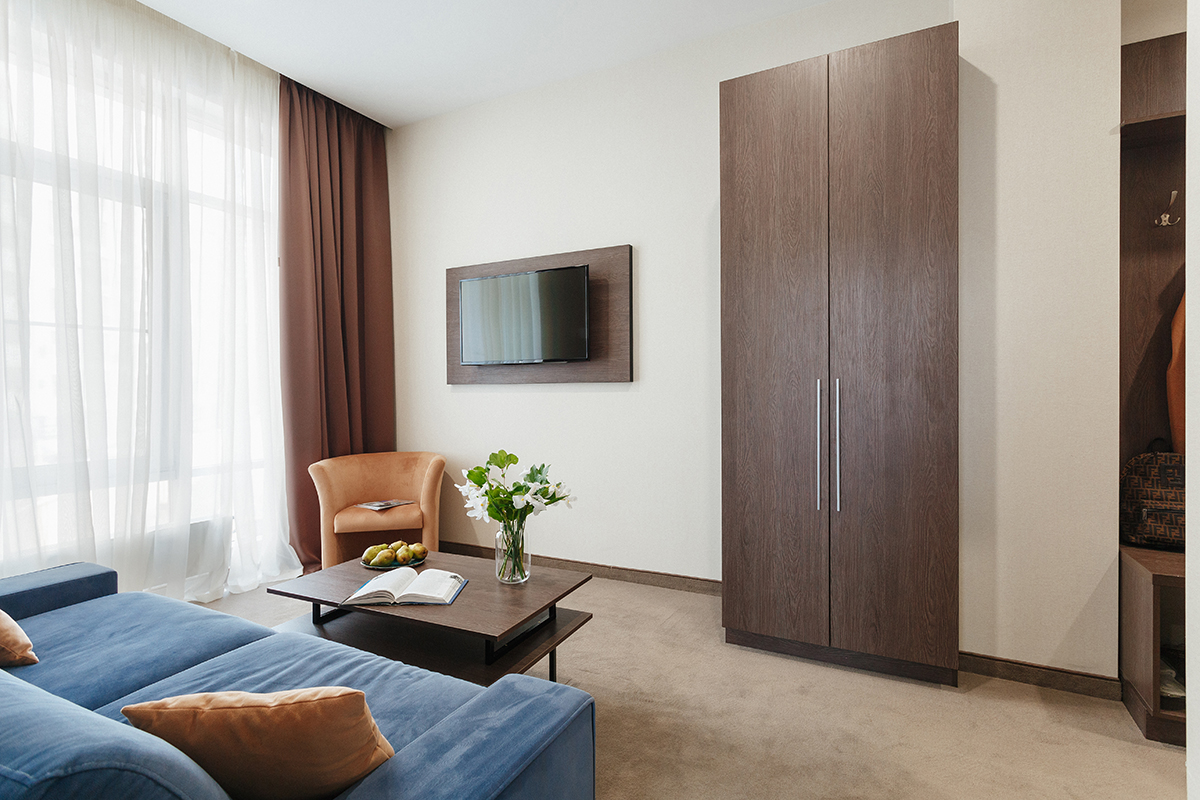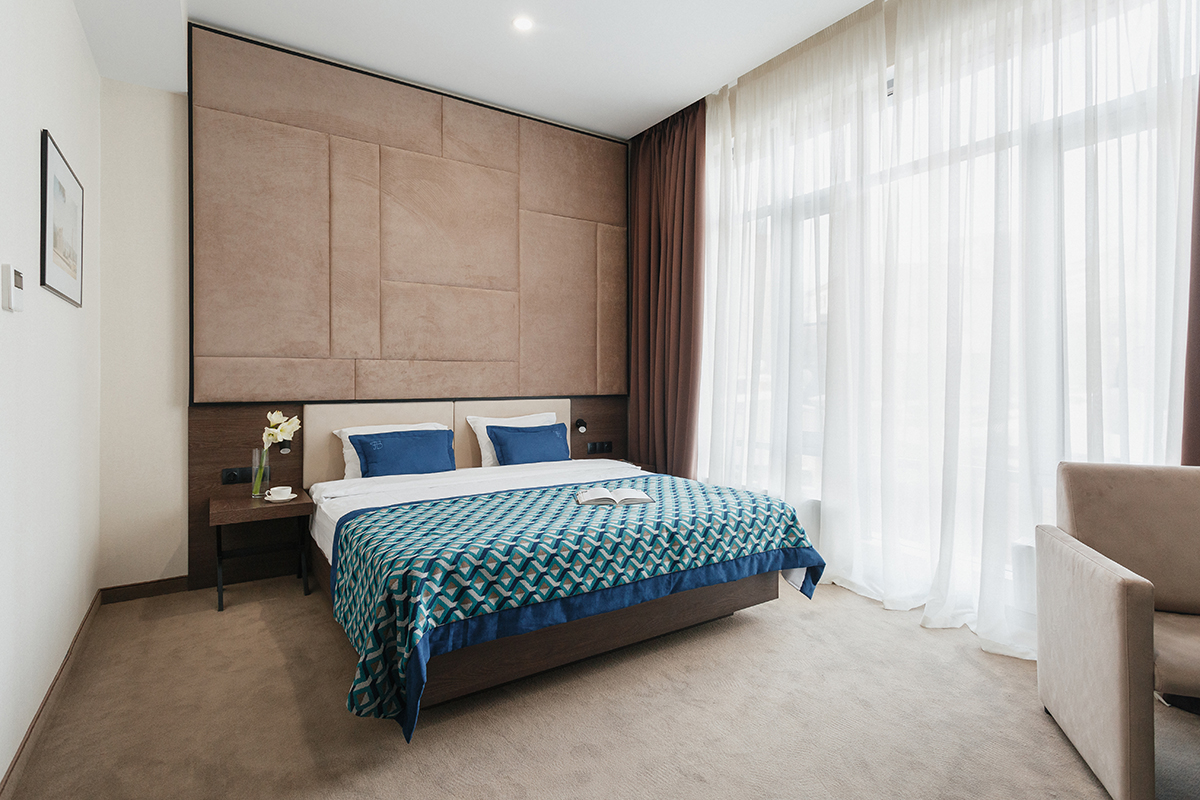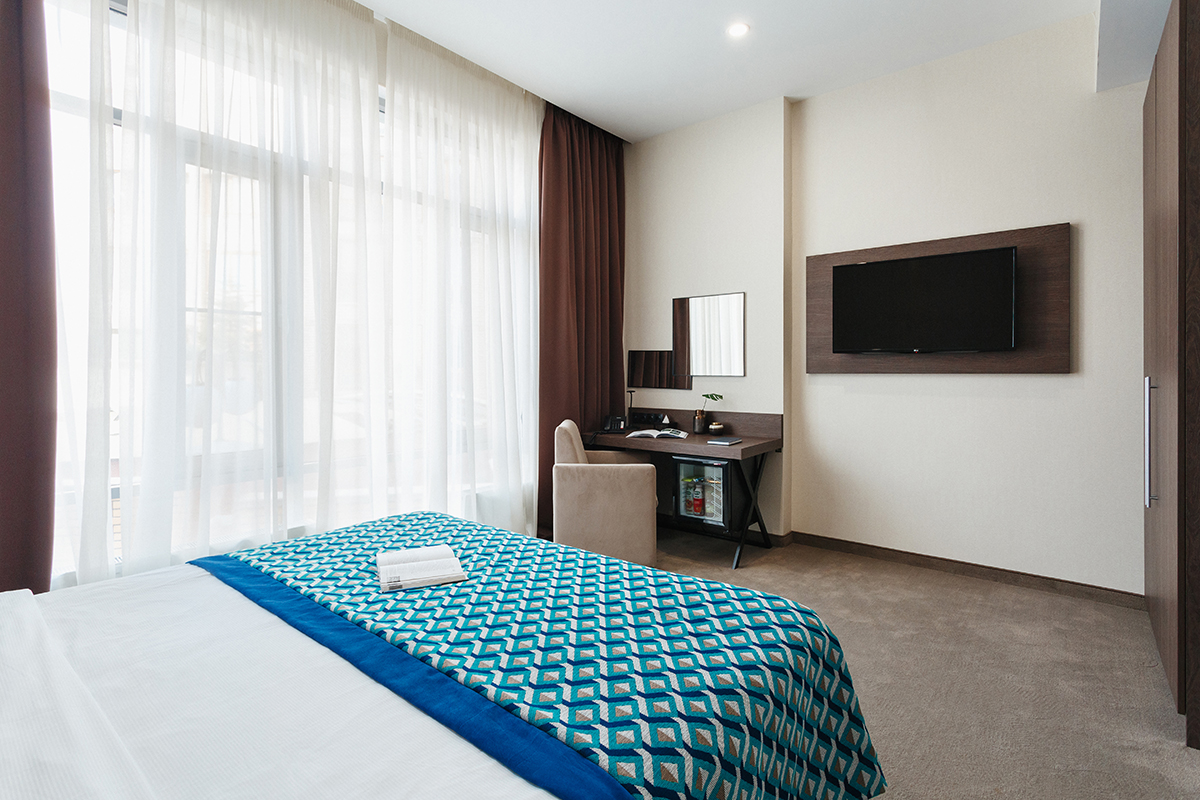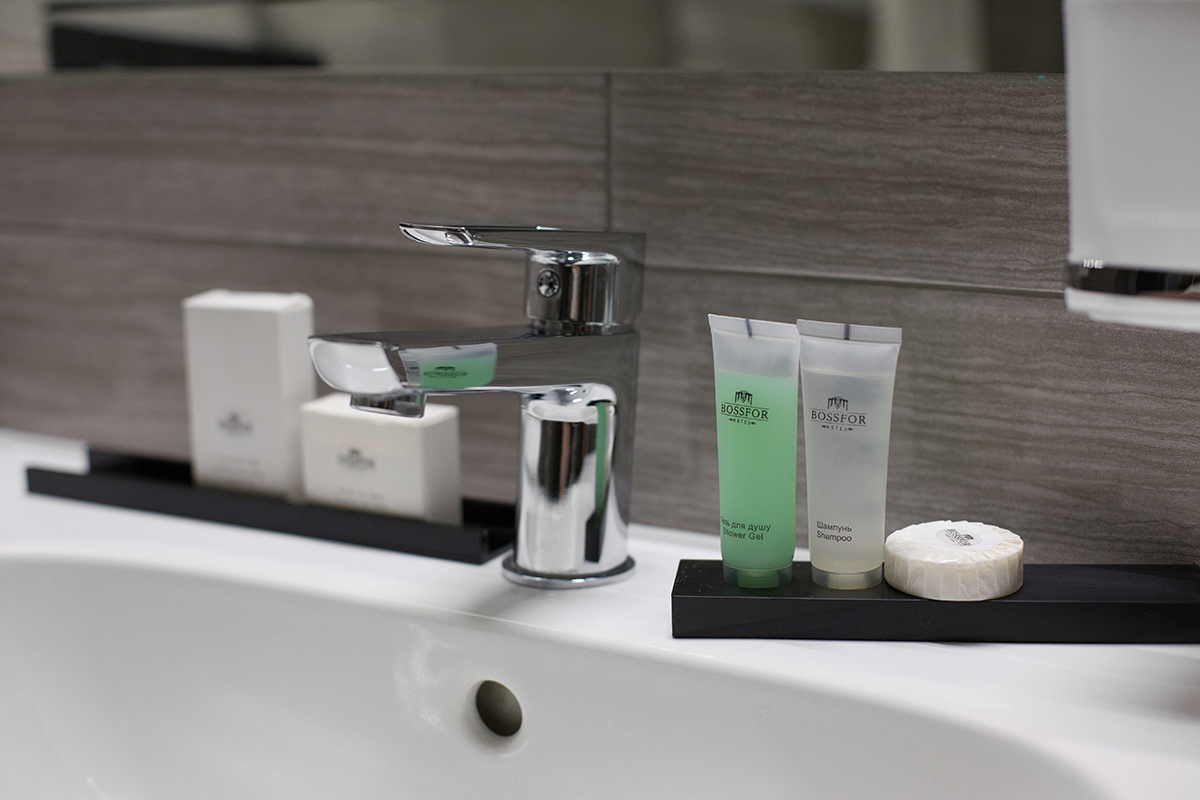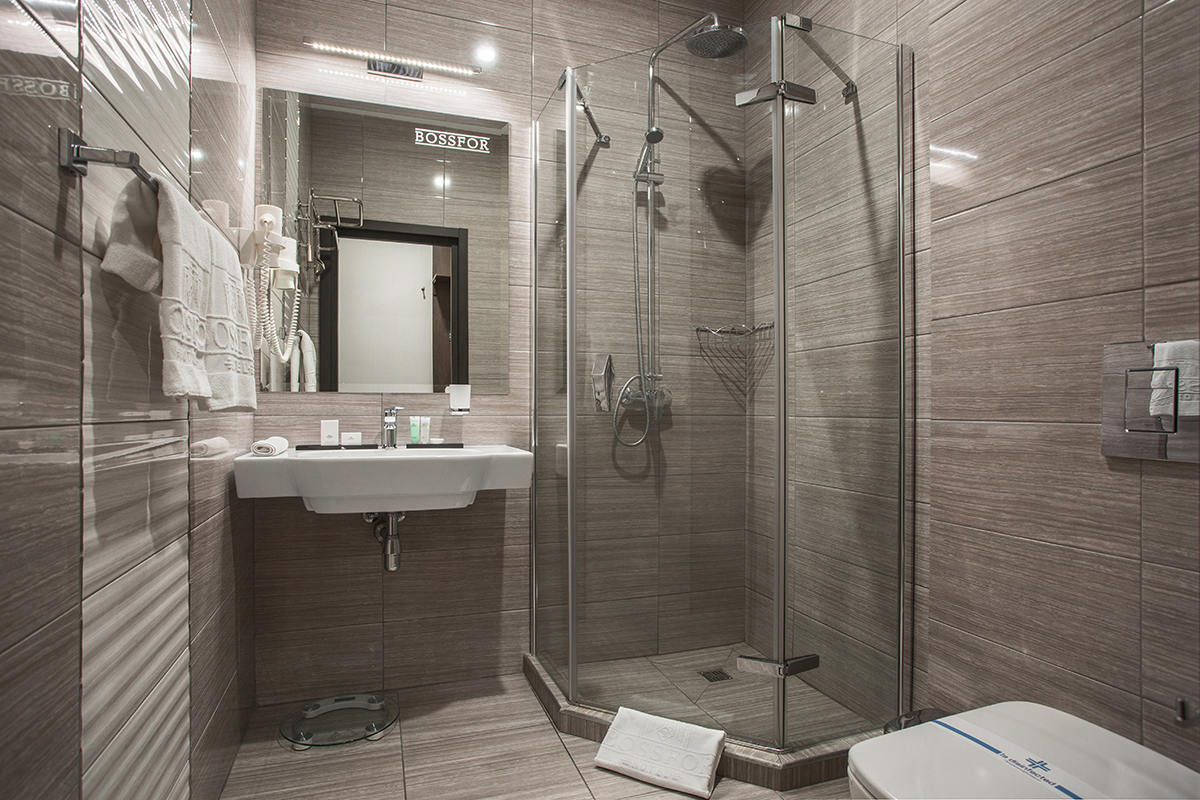 ✖


---
✖


---
or sign in with social networks