Facilities:
Air conditioning
Shower
TV
Hair dryer
Terrace
Delivery of food and drinks in the room
Pool with sun loungers
Free beach equipment
Own beach
Free Wi-Fi
About hotel
Lucky Residence by Ribas — this is a new hotel in Zatoka that you will want to return to again and again.
The hotel is located right by the sea, on the sandy coast. You can watch colorful sunsets and sunrises while relaxing on our beach.
The hotel's trump card is the heated pool and cinema bar on rooftop with panoramic view on the sea and estuary.
We have thought over every little detail to make your stay in our hotel unforgettable.
After your stay at the Lucky Residence by Ribas in Zatoka, luck will surely smile on you!
Hotel services
Paradise corner near Odessa - the new hotel Lucky Residence by Ribas in the Gulf.
The hotel features a swimming pool and a rooftop restaurant. From this place you will watch incredible events, taste exclusive dishes and get high. If you are planning to relax with your family, then coming to Lucky Residence by Ribas is the perfect solution. You will create unforgettable memories together with your family and feel pleasant emotions! After a quiet stay at the hotel and on the beach, you can stroll around the Gulf. Well, if you like extreme sports, visit the water park. A nice bonus for you at the hotel - swimming pool, sunbeds, parking and Wi-Fi are included in the price.
Booking rules
Lucky Residence by Ribas accepts special requests.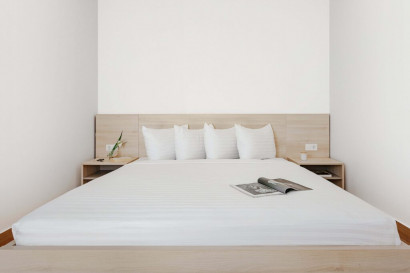 Standard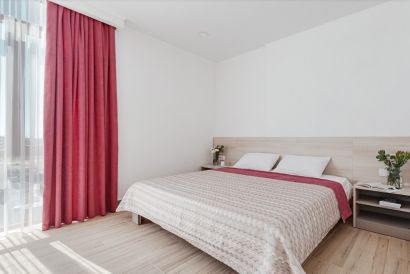 Sea view standard
Double bed
Work zone
Free Wi-Fi
Air conditioning
LCD-TV
Mini bar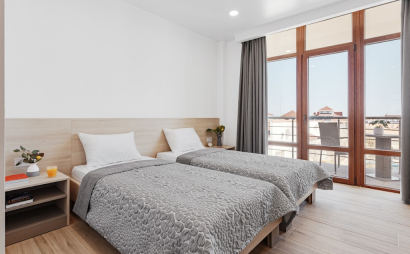 Standart Twin
Work zone
Free Wi-Fi
Air conditioning
LCD-TV
2 single beds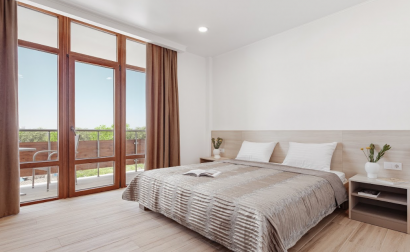 Standart superior
Double bed
Work zone
Free Wi-Fi
Air conditioning
LCD-TV
Mini bar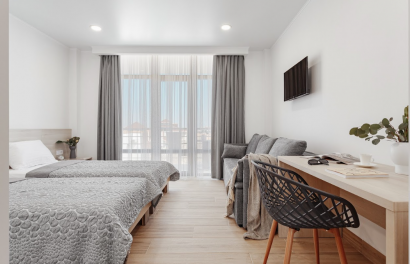 Deluxe
Double bed
Work zone
Free Wi-Fi
Air conditioning
LCD-TV
Mini bar
Phone
Cupboard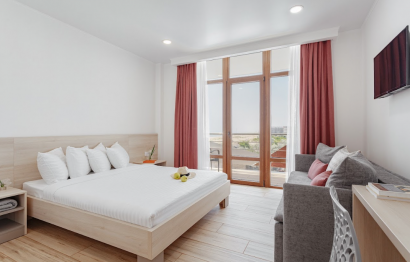 Panoramic Suite
Double bed
Work zone
Free Wi-Fi
Air conditioning
LCD-TV
Mini bar
Phone
Balcony


Sea view standard
Facilities
Double bed
Work zone
Free Wi-Fi
Air conditioning
LCD-TV
Mini bar
20 м²
Toiletries
Hair dryer
Mini perfumes
Bathrobes
A set of towels and slippers

Standart Twin
Facilities
Work zone
Free Wi-Fi
Air conditioning
LCD-TV
2 single beds
18 м²
Toiletries
Hair dryer
Mini perfumes
Bathrobes
A set of towels and slippers

Standart superior
Facilities
Double bed
Work zone
Free Wi-Fi
Air conditioning
LCD-TV
Mini bar
25 м²
Toiletries
Hair dryer
Mini perfumes
Bathrobes
A set of towels and slippers

Deluxe
Facilities
Double bed
Work zone
Free Wi-Fi
Air conditioning
LCD-TV
Mini bar
Phone
Cupboard
30 м²
Toiletries
Hair dryer
Mini perfumes
Bathrobes
A set of towels and slippers

Panoramic Suite
Facilities
Double bed
Work zone
Free Wi-Fi
Air conditioning
LCD-TV
Mini bar
Phone
Balcony
35 м²
Toiletries
Hair dryer
Mini perfumes
Bathrobes
A set of towels and slippers
✖


---
✖


---
or sign in with social networks